Production
The quality of the seed that you use depends on the quality of the production. Johnsons choose their production areas depending on the climate and the expertise of the producers.
These producers receive constant technical support and the production fields are regularly inspected.
Seed Lot Preparation
Our seed is cleaned and processed in our own facilities. Using our own laboratories we pay particular attention to the following operations:
Purity & Germination certificates - These are available upon request for all Johnsons Sports Seed customers.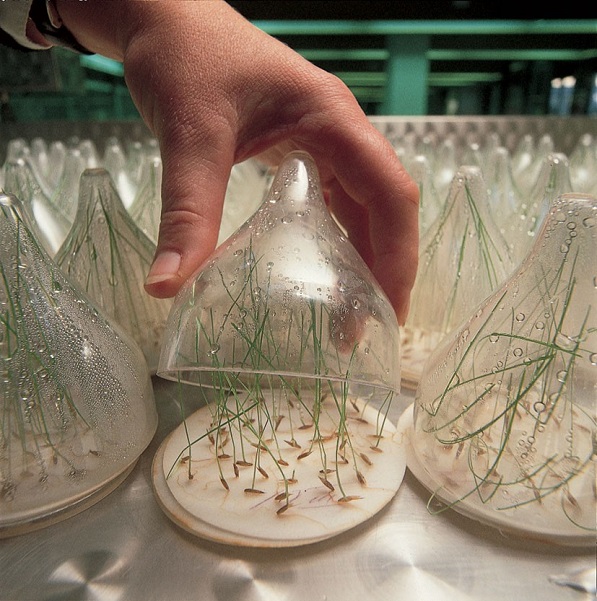 Global Research & UK Development
Significant investment in staff and facilities has been made across the globe to support this vital area of the company. Breeding and mixture trials of all species are grown and evaluated in the UK - customers are always welcome to visit our research & demonstration sites.
Close links with leading independent organisations such as STRI, TGA, BIGGA & IOG ensure that Johnsons Sports Seed mixtures remain at the forefront of technical development in amenity grass.

All our products independently tested for proven results.
Mixing
Our seed mixtures are produced in our purpose built storage and processing facililies which are staffed by our fully trained personal. We have the largest deciated amenity only mixing plant in the UK with separate rye and non ryegrass mixers. This ensures the efficient production and despatch of all products and guarantees results.