What is 4turf?
4turf is a new turf type tetraploid perennial ryegrass bred especially for rapid establishment and has unique stress tolerance.
Traditional turf type perennial ryegrasses (diploids) have two sets of chromosomes, whereas tetraploids have four sets. Forage tetraploid grasses have long been known for showing better stress tolerance and disease resistance compared to diploids and now these advantages have become available for turf grasses as 4turf and have been bred specifically by DLF Seeds & Science for rapid establishment and unique stress tolerance.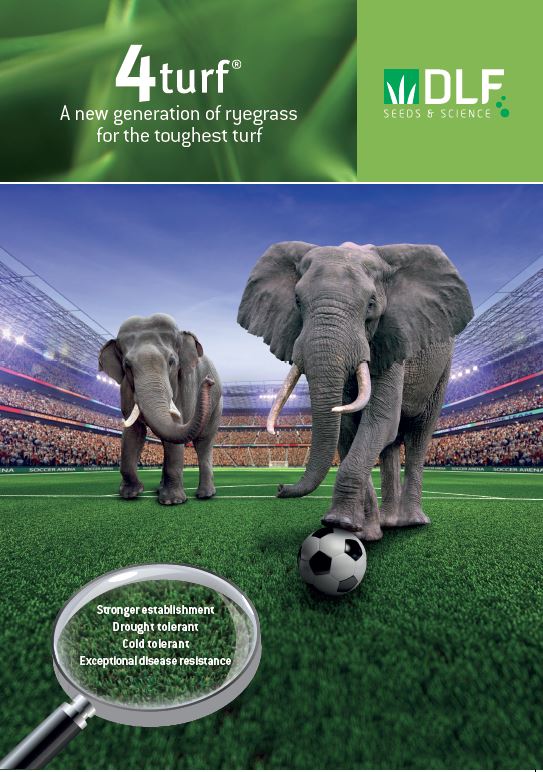 read more on 4turf
Download our 4turf brochure to the right
Benefits of 4turf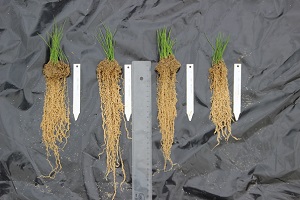 Deep rooting and stronger plants
Extra stress tolerance
Better establishment due to larger seeds even at low temperatures
Improved disease resisstance
Disease tolerance
4turf provides Ground Managers with a unique solution for improved grass cover during difficult seasons. The picture below shows the unique tolerance to winter fusarium after a hard winter in Denmark 2010/2011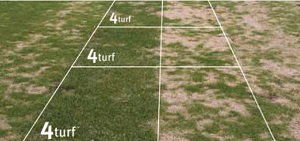 Drought
In warmer climates 4turf shows better recovery from both
drought and heat stress.

below shows - Drought trial in Czech Republic showing
drought tolerance of 4turf varieties.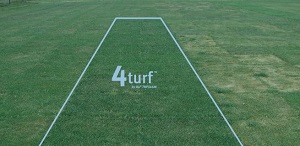 Rapid establishment enen under low soil temperatures

4turf seeds produce stronger seedlings with faster establishment at low temperatures making 4turf well suited for autumn and winter overseeding programs, resulting in fast establishment and excellent turf quality. 4turf cultivars Fabian and Double are key components in our winter overseeding mixtures J 4Turf and J Rescue Stadia being slightly less dense than regular diploid ryegrasses they allow other companion species in the mixtures a better chance of establishment.
Other mixtures containing 4turf are J Tee and J Rye Fairway