| | |
| --- | --- |
| Sowing Rate: | 35-50g/m2 |
| Oversowing: | 15-25g/m2 |
| Mowing Height: | Down to 10mm |
Unique Combination of 4Turf tetraploid ryegrass and Sabrena RSMG delivers very rapid establishment for frequently worn turf.
Exceptional disease resistance and high shoot density for attractive tees.
4Turf mixture reduces inputs of water, fertiliser and chemicals and saves you money
High shade tolerance and hard wearing even under close mown conditions
New Chardin and No 1 rated Laverda for improved wear tolerance, density and disease resistance
Combination of new cultivars for exceptional fineness and improved colour

treated, maximises seedling development
Visit our ProNitro page for full details
Environmentally friendly, labour saving and cost effective
Our world is changing quickly, customers are always looking for the best solutions and high quality grass seed products. However they are also looking to reduce inputs of herbicides, fertilisers and water to preserve our environment.
The R&D department of DLF has been working on products that need lower inputs for a long time. The aim of which was to combine the best grass seed genetics with all the nutrients needed by a seedling in a single coating, so as to improve the establishment of the plant but also reduce inputs and costs. Our first generation nutrient seed coating was iSeed.
Following significant continued product development & substantial laboratory, greenhouse and user trials, we are proud to introduce the 4th generation of nutrient seed coatings ProNitro which delivers faster establishment and represents even greater value for money.
A unique solution
ProNitro is a patented seed coating that focuses on improving nutrient utilization during the early stages of plant growth. Typical nitrogen content found in other commercial products is 1-2%, with the effects often being negligible. The ProNitro coating contains 15% nitrogen, a combination of both fast acting and slow release N. As the fertiliser is coated onto the seeds, the germinating and developing seedling receives the benefit, not the surrounding plants. The roots and shoots grow rapidly and the seedlings become strong and vigorous. This improves the use of all the available soil nutrients and decreases nutrient losses into the environment by fixation or leaching.This is particularly important when overseeding into a competitive sward. The nitrogen uptake with ProNitro is up to four times efficient compared to broadcast applied ordinary fertilisers. 
Read a Case Story on J Nitro Tee at Mid-Herts Golf Club by clicking HERE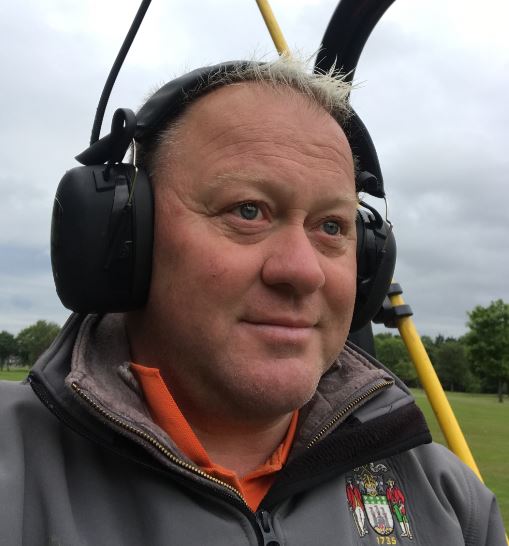 "I have been using the Johnson's seed range on greens, tees, fairways, approaches and surrounds at The Royal Burgess, Edinburgh for many years now with great results. The Germination rate and speed of establishment of J Nitro Tee is extremely good and we shall continue to use it for overseeding of tees and fairways.The bent composition of our greens has increased dramatically with Johnsons over the last few years and we shall be continuing our programme of greens overseeding. Every time we use one of the Johnson's mixtures on our course I can be 100% assured that these products will further enhance and improve our playing surfaces. The quality of Johnson's products are extremely good and we shall continue to use the range for many years to come."
Chris Yeaman
Course Manager
The Royal Burgess Golfing Society of Edinburgh