2019 Turf Business Summit
"We are delighted to have been able to support this fantastic event once again! We firmly believe in helping the turf management industry improve training and raising its profile amongst the wider media" Derek Smith Amenity sales and marketing manager - DLF Seeds Ltd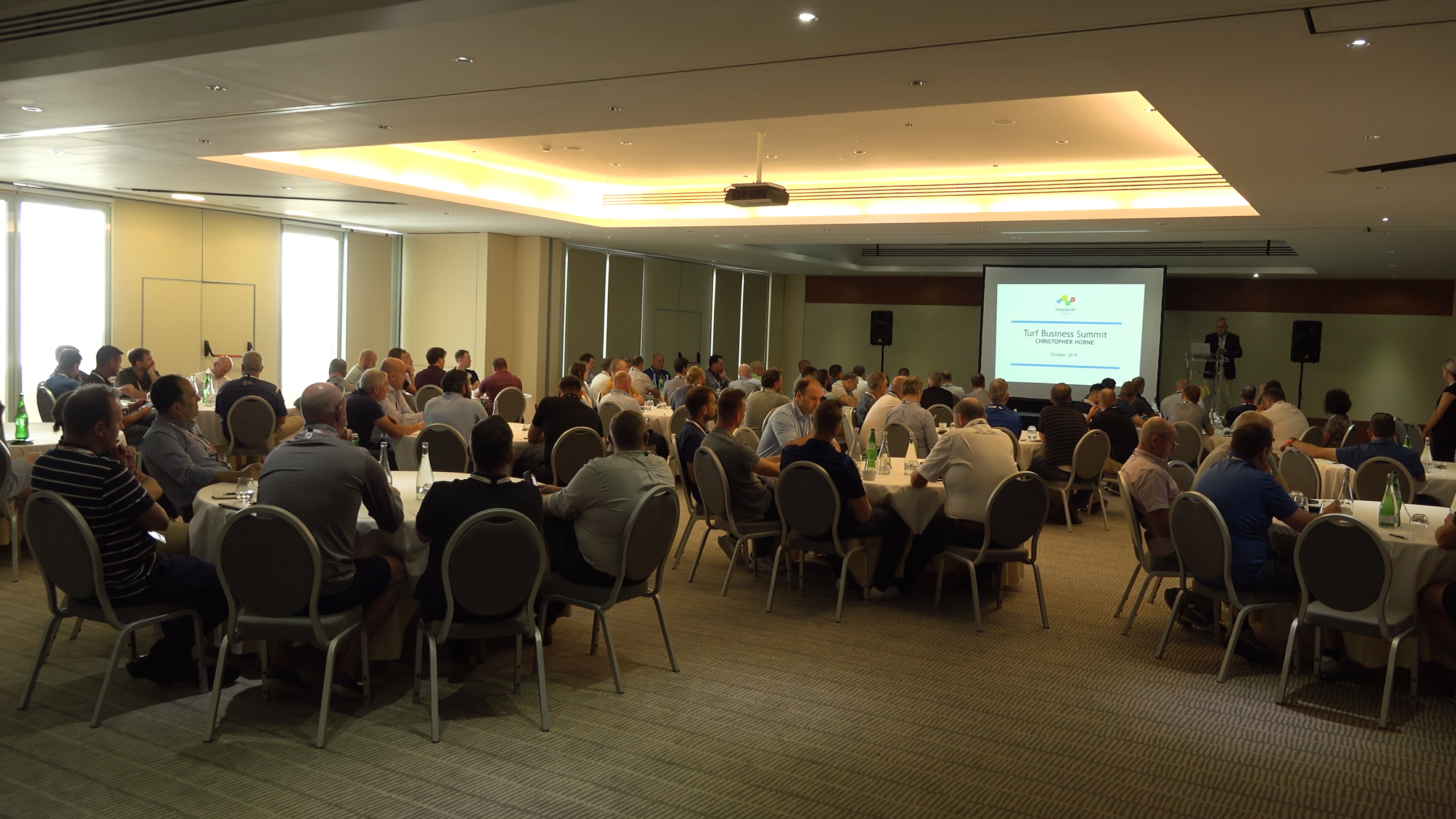 The sunshine of the Algarve had proved truly inspirational in Quinta Do Lago as the sun finally set on the 2019 Turf Business Summit.
Building on the success of last year's meeting of minds, this second truly international event really did deliver on possible solutions to some of the industry's leading talking points and problems. But it brought so much more in terms of engaging the great and the good of the turf professional world.
It was a social event not to be missed – it could also be called a celebration of the sector – a joining together of turf family values, aspirations and dreams. A chance to help lay down the roots of an exciting and vibrant future for this unique and talented field of expertise.
From a fascinating tour of the Quinta Do Lago resort, and boy, there are some world class facilities throughout the complex, to the five star delights of the elegant Monte Da Quinta hotel, the hospitality was warm, welcoming and superb in every way. The mid-event dinner at the resort's Bovino Steakhouse, gave everyone a chance to forget about work for a short while, make new friendships, strengthen old ones and soak up the magical atmosphere. But the impressive list of sponsors hadn't put their money into a social event – their ongoing support really will facilitate greater involvement from turf professionals in the ongoing decision making process. As you're about to discover – this is a long term investment.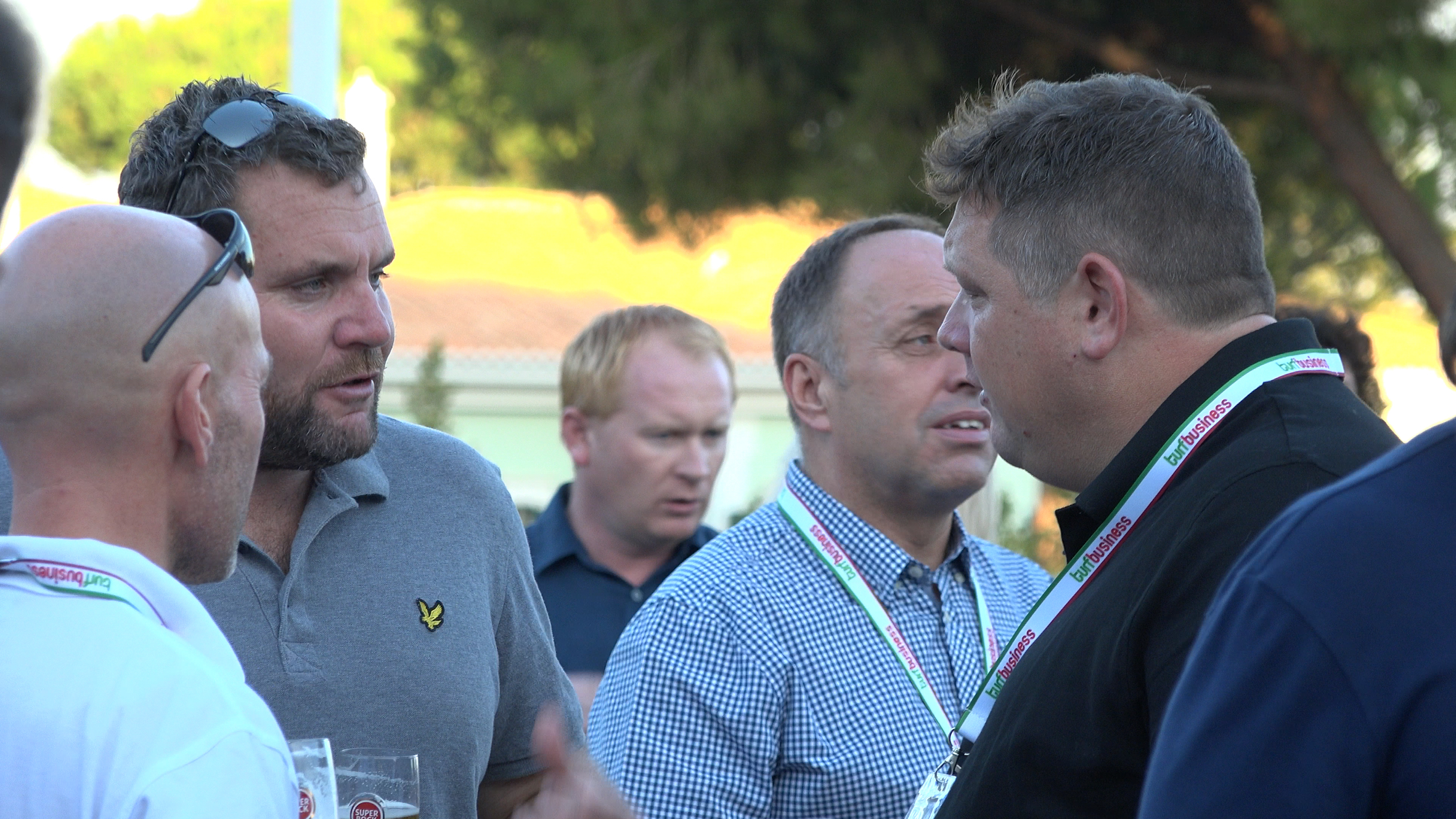 There was of course a more serious side to proceedings with attendees invited to use their professional knowledge and expertise, to the benefit of colleagues across the UK. And naturally, the insight offered by European delegates into how they tackle similar issues in their own regions was priceless in its impact. There was even a brilliant presentation on mental health involving Keiron Sparrowhawk from Mycognition, to remind everyone human beings need looking after by employers, to get the best out of themselves. Turf Business discovered Arsenal's Steve Braddock is a leader, in this much needed modern approach to the work-life balance.
The spectacle of seeing so many talented professionals mixing, meeting and exchanging ideas made for an awe inspiring experience. Trending research methodology brilliantly orchestrated by Research Engine and the Turf Business team, pinpointed with military precision, what the biggest concerns were in terms of what needed to be discussed. Guests were placed in eight separate teams – each charged with discussing the topics given to them, with the goal of bringing ongoing key solutions to a final day presentation.
The team ethic was certainly highlighted, and it was staggering to see almost all delegates admit to working much more than official contracted hours, or not taking holidays simply to get their tasks done as professionally as possible. Long hours in all weathers and, in many cases, without extra financial reward. 'Team Toil', were very clear. Forming a succesful strategy that keeps in place through all levels of our industry, shared as a forward thinking programme in each individual venue, through upper management, chairmen, boards of directors and HR, was essential. Good management, sensible delegation and education would all need to play a part.
Les Howkins from the Richmond Golf Club spoke on behalf of another group, to suggest a multi-faceted approach, with pay structures in mind. This might see employers buying into new salary scales and bonus frameworks, in order to improve the general differences in terms of financial rewards.
From funding, sponsorship and devising a plan to assess potential skills in view of developing talent, to recycling water practices and rain harvesting, the offered solutions were exceptionally impressive.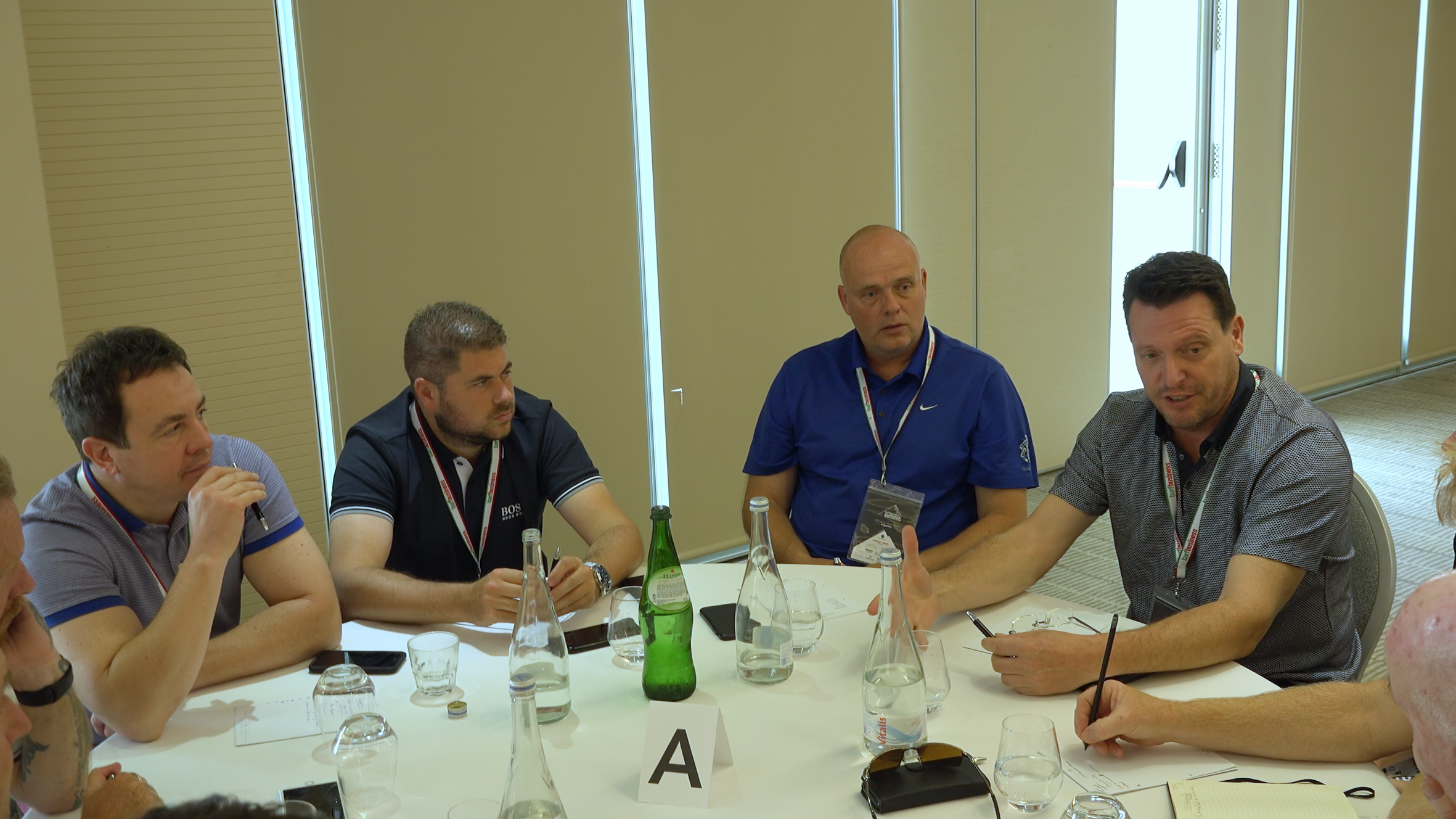 The charismatic Alison Robinson from Myerscough College and University Centre, was invited to present suggested solutions to end confusion over education pathways. She told Summit: "We need an agreed matrix of qualifications covering all pathways involving apprentices, short courses via colleges and training providers. All courses should be recognised against the national qualifications framework from levels one to nine, so everyone knows the equivalency and progression pathways able to be taken."
A focus was placed on a potential results and rewards based pilot scheme to aid pitch improvement in grass-roots. 'The Tree Huggers', employed effervescent Amii Attard from Intelligent Play, to deliver their recommendations around attracting recruits from a wide range of backgrounds.
'Passion', is the word needed to sum up this whole event – from people who really care about each other and their business. In fact, the Editor of Turf Business was particularly impressed by Ipswich Town's Benjamin Connell, who bluntly asked what the publication was going to do about highlighting the dangers of new technology being responsible for possibly putting some people out of work. "Well, lets help find a good balance was the reply." The whole brief conversation was refreshing in its openness and honesty, around what people really feel about such topics on a day to day basis. Politicians please note!! It's fantastic listening to forcible points, actually feeling people's real frustrations and worries.
There were many such conversations around various themes, and a long chat with Wembley's Karl Standley, revealed a glimpse into the life of an amazing role model. A young dedicated family man, with solid values, excellent management skills and a vision. The future of the industry is in safe hands, even though attracting young people into the profession is a major concern. It would seem Gareth Southgate isn't alone in realising young professionals are the way forward to success. But you won't see this highlighted in the mainstream media. Why? Because the industry, and those magnificent individuals in and around it, are grossly undersold. That has to, and will change is the back story emerging from the workshops. Not just a talking shop – but solid and workable solutions able to be implemented here and now.
In short, the second Turf Business Summit was a powerful reminder, everyone working in this sparkling area of expertise, can really make a difference, when coming together as one family. Left with the feeling this event is set to grow hugely year on year – those strategies and solutions both formulated and presented, are set to kick on as this was being written. They may not all be successful, but governing bodies and employers will surely take note.
One of Europe's top golf resorts may yet go down in years to come as the venue where the turf industry began to help implement serious change.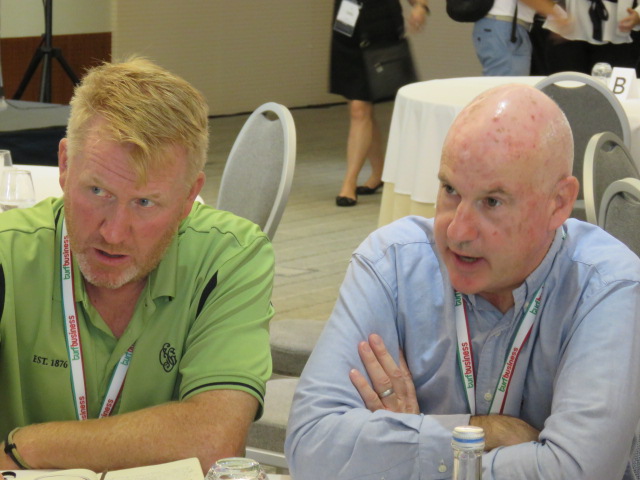 Raising the status of the industry
Any working group consisting of industry luminaries like Paul Burgess, Gary Barwell and Graeme Beatt could, in fairness, be associated with the dream team concept, in terms of venues alone. So who better to deal with the subject of raising the status of the industry, especially given individual experiences with the media at large?
With a full session of discussions behind them, it was no surprise to find their offered solutions were both visionary and cutting edge within 24 hours of being handed this leading industry topic. This go-ahead team had one thing in mind - 'Turf Team Appreciation Day.' It was, in essence, a well thought-out strategy.
A clear message
The message was very clear from innovative delegates well aware of what it takes to raise the profile of the industry in a fast moving modern world. "We need to make the turf business sexy." In fact, it's time to show the outside world what we do, if nothing else, to dispel the myth it's simply about growing grass and mowing it. There's a tiny bit more to it than that.
Sure, sports fans see excellent 21st century playing surfaces, while others enjoy superbly landscaped areas and even the most glorious parkland. But who are the people behind these vistas? How do they achieve such results? And in many cases, how do they contribute to the success of their employers, clubs and organisations? Wouldn't fans of football, rugby, cricket, tennis, hockey and golf appreciate the sports more, knowing what lies behind surface preparation? There are many more things we could add to the list of course.
In order to stop ourselves becoming knowingly undersold, it really is time to take action and show the greater world just how talented both turf professionals and associated specialists are. Times are a changing, and the whole business needs to raise the bar in terms of how it presents itself.
Scott Brooks from St George's Park, spokesperson speaking on behalf of the group told the Summit: "First off, we need to go into schools in order to spread the word, show youngsters what we do and demonstrate the benefits of a career in turf. We need to show them exactly what's involved in the process. This alone, however, won't be enough. Our group believes it's time to open up some of our venues, so individuals can see first hand, what's involved in the job.
Essential practices in action
"This could involve a group of 20 kids, for example, being shown by ground-staff first hand essential processes in action. Even if it's just once or twice each year. If just 1% of youngsters decided to follow a turf business career path, that would be a priceless victory. This, of course, would need people to link up and work with each other across the industry – but though everyone would love to see the hallowed turf of Wembley, for example, it's all about involving a variety of venues in all sectors, large and small."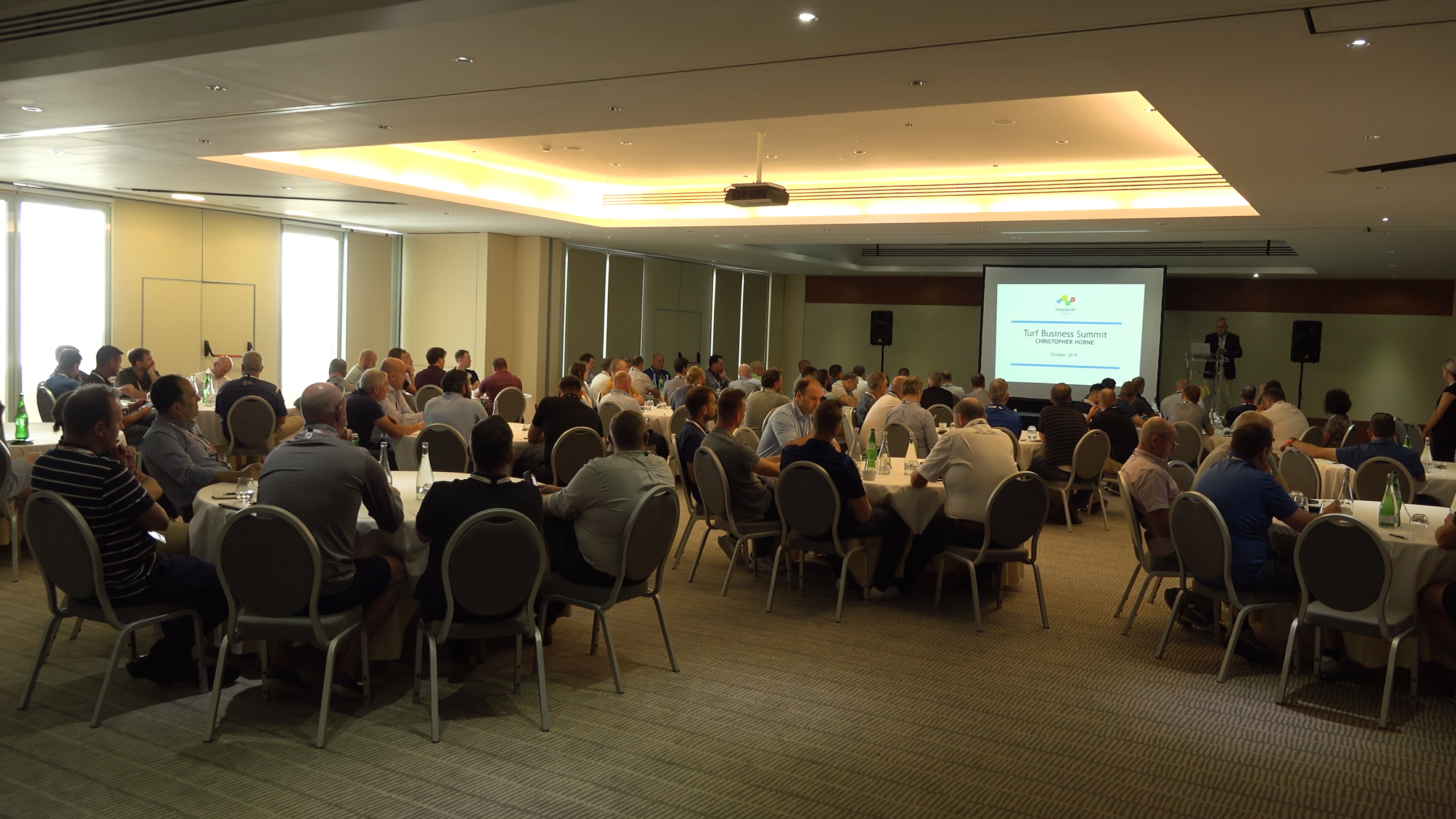 Adding to the syllabus
But even more thought-provoking was perhaps the suggestion that with sport in mind, the most cutting edge piece of thinking was aimed at the area of coaching. Why not encourage sporting bodies to add a little on turf and surface preparation in their syllabuses? Given the advanced areas of sports science, it makes sense to equate perfect performance preparation with the kinds of surfaces sporting professionals will be expected to meet with in their careers, from hybrid to artificial and so on.
There was little doubt the Dream Team had been firing on all cylinders as the solutions came impressively thick and fast. No surprise then to find an early promotional tweet emerging from that electric cricketing hub better known as Edgbaston, via a certain Gary Barwell – no stranger to engaging the national media.
Better still, why not involve an ex-sporting professional on TV offering a possible 'day in the life' focus on a turf professional? The point here being, raising profiles mustn't just encompass great industry publications like Turf Business – and yes, our publisher told us to print that!! But seriously, it must also reach out to the 24 hour news arena.
There were calls to invite media figures already well-known to the masses, to help promote the industry. Videos could be produced, interviews with turf professionals offered, and specialist feature invitations released as a strong campaign begins to move through the gears. Of course, some of these ideas have already been put into practice albeit slightly behind the scenes.
And, of course, the workmanship of ground-staff has been well documented on the BBC and Sky in terms of news pieces, and on that doyen of the radio world – Test Match Special. We all know the majority of turf professionals can be extremely modest when it comes to highlighting their skill-set – but perhaps it's time to stop hiding their proverbial green light under a modern day media bushel?
Positive strategy
The components involved in such a positive strategy need to consist of social media, The IOG, BIGGA, schools, colleges and professional sports people. And in a closing poll amongst attendees to discover which of the group solutions would have the most chance of being implemented, raising the status of the industry hit second spot. Once again, the value of those Research Engine tools had been proven.
Perhaps Turf Team Appreciation Day will become an annual promotional event?
Growing the seeds of turfcare talent
Developing talent emerged as the biggest issue to be discussed at the 2019 Turf Business Summit, and among the ideas debated by 'The A Team', were sports club visits, creating annual awards and mentoring staff to develop skills, writes Emma Otusajo.
It's no secret the industry faces a shortage of quality applicants for ground staff roles at most levels. There's also the issue of staff looking to move on after a few years in search of promotional or more challenging roles. Managers at the summit including Arsenal's Steve Braddock, talked about the reasons for this, including aspects of the job, such as working in all weathers, overtime and unsociable hours, less appealing to a digital generation of millennials looking for instant gratification and flexible hours.
Not only are clubs losing quality staff, they are finding it tough to replace them. Geoff Webb, of the Institute of Groundsmanship, highlighted the need to bring new recruits into the industry and develop them. But the whole process really does need a bit of magic.
The mental electricity flowed as passionate delegates talked powerfully about the mistaken perception of the industry, when so many potential turf professionals aren't aware of the opportunities available. Yes, technological change needs to be monitored, but when used correctly, could open up stimulating possibilities. Changing people's perceptions and mindset behind this area of expertise was vital – the message emerging was 'there's no time to lose – let's make Portugal the base for substantial change'.
Creating opportunities to develop talent and build skills, would lead to better staff retention and more interest in a turf care career not just for school or college leavers, but those people of all ages perhaps wishing to change their career path.
Scott Tingley from Watford Football Club told attendees: "Opportunities need to be open to anyone who wants to improve their skills and knowledge."
Nurturing talent
It was felt among head groundsmen however, more could be done once staff were fully trained and had been in their role for a few years. While many other industries provide ongoing training through an employer for professional development, the turf care industry is falling short.
Turf managers revealed how they currently nurture and develop existing staff. Practises include learning one task at a time, slowly being given more responsibility, site visits and offering apprentices quality time to demonstrate tasks.
While managers and supervisors are doing all they can to provide quality training, hands-on practice and relationship-building with staff, they are recognising more can be done. This is because employees can sometimes lose momentum or become demotivated in their trade.
James Fenessey, the dynamic head groundsman of Stevenage Football Club, has seen a high success rate in developing his apprentices' talents. He applies patience, encouragement and hands-on tasks for newbies, empowering them to work to the highest standards. Most of his apprentices, carefully selected from a stringent recruitment process, have gone on to work with premier league clubs. The Jurgen Klopp of apprentices if you like – 'they love working with him and being mentored by him.' We all need to try and take this mindset into getting the best out of the people under our care.
How to develop talent
It was felt attempts to create awards for groundsman and managers has fallen under the radar. This is one area Turf business are looking at closely.
Other hot ideas included a short-list of several staff to be recognised for what they're achieving in the industry, as well as a mentor scheme to provide new opportunities for staff, capturing everyone's imagination along the way.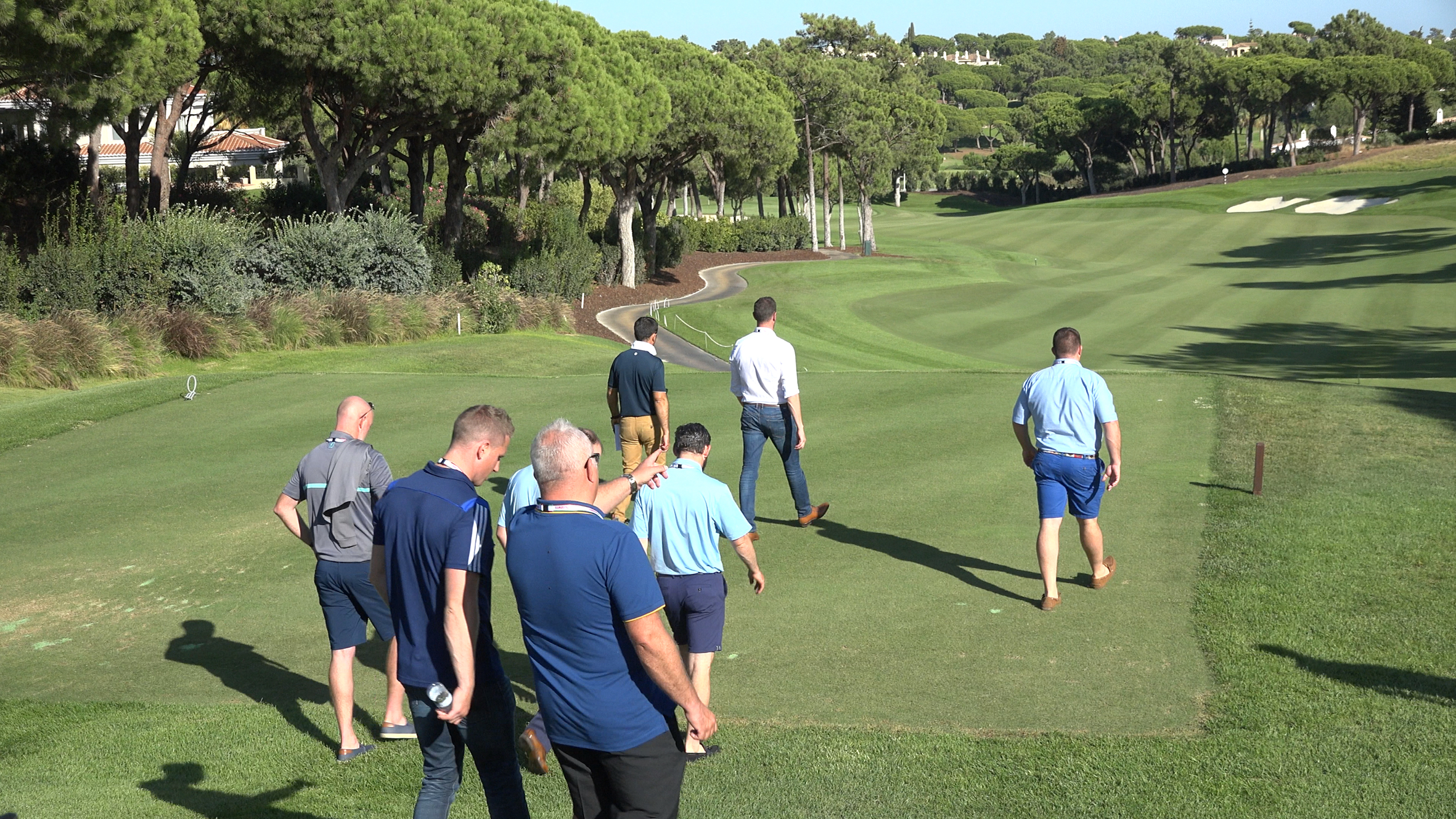 This would invite professionals with one to three years experience in turf management, to both visit and learn more about a venue different to their own. This would be either for half a day, a few days or staggered days over a period of time. And of course, managers would have to come forward and volunteer venues. Any programme should be fascinating, mentally engaging and colourful so students could enjoy every moment to the full.
After this experience, staff could write a report to talk about what they've learned, and share best practises with their team.
"Opportunities to visit a new club would open up doors for staff to see other practises and get that extra experience," said Stuart Kerrison, of Essex Cricket Club.
There's also scope for staff to see different types of grass at clubs abroad, and learn how processes vary. Grounds staff showing qualities, such as a willingness and proactive attitude could potentially be rewarded, by attending networking events to meet other professionals in the industry.
The right promotion would help attract a higher number of applications into the industry, working selflessly in partnership with colleges and training centres.
"We want our staff to be good across the board and not just in one sport," said Danny Negus, of Devonshire Park Tennis Club."
The solutions found here were both pro-active and vibrant in terms of turf care professionals not just in sport, but in all other areas of the field.
This was all summed up by Scott Tingley adding: "We urgently need to devise a strategy to assess potential skills, aspiration, willingness to learn, motivation within individuals to comprise a list of top turf prospects on a yearly basis, in order to award recognition and future career development. This must begin here and now – today."
'A team by name, a team by nature'.
The benefits of a mentoring scheme
• Give staff new opportunities
• Offer the chance to build skills and share best practice among clubs
• Boost motivation
• Increase staff retention
• Build enthusiasm