What our Customers Say
Johnsons Sports Seed mixtures are used at many of the leading sports stadia in the UK. Here's what some of our customers have to say about our mixtures and seed coatings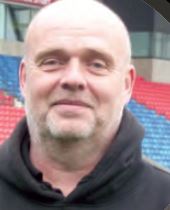 "The ground is home to both rugby league and rugby union. We often have to back to back matches, this means we undertake regular over seeding. We also host football matches and other events including concerts. The pitch therefore is under tremendous pressure. We have used Johnsons Premier Pitch for many years, season after season. I'm delighted with the rapid establishment we experience with the seed and the resilience of the sward in very testing circumstances"
Dan Huffman
Head Groundsman
Salford Reds RLFC
Sale Sharks RUFC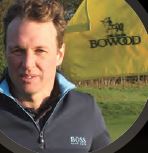 "Throughout the programme of converting our greens surfaces from poa dominated to a bentgrass dominated sward, our relationship with Johnsons has been key. Johnsons have provided us with a consisant, top quality seed product backed up with reliable support from their team"
Jaey Goodchild MSc
Head Greenkeeper
Bowood Hotel Spa and Golf Resort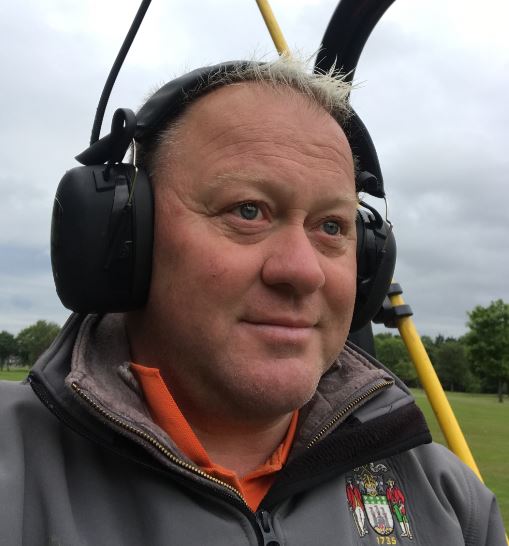 "I have been using the Johnson's seed range on greens, tees, fairways, approaches and surrounds at The Royal Burgess, Edinburgh for many years now with great results. The Germination rate and speed of establishment of J Nitro Tee is extremely good and we shall continue to use it for overseeding of tees and fairways.The bent composition of our greens has increased dramatically with Johnsons over the last few years and we shall be continuing our programme of greens overseeding. Every time we use one of the Johnson's mixtures on our course I can be 100% assured that these products will further enhance and improve our playing surfaces. The quality of Johnson's products are extremely good and we shall continue to use the range for many years to come."
Chris Yeaman
Course Manager
The Royal Burgess Golfing Society of Edinburgh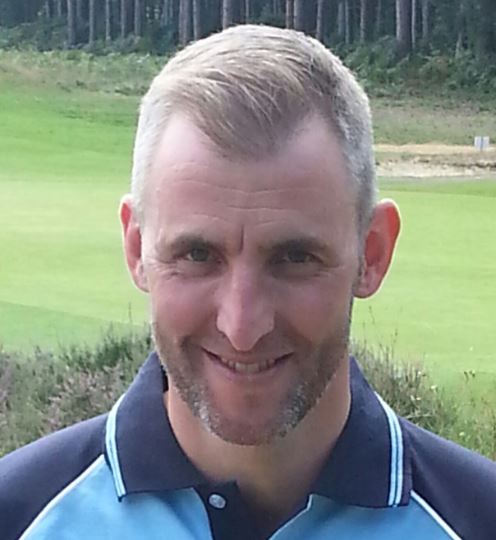 " For me the choice was easy, Johnsons J Premier Fairway along with J All Bent have moved our sward composition towards our ultimate goal of providing our members with the heathland characteristics we all aspire too.
The germination rates this year (2018) have been far superior than we expected considering the challenging year our industry has faced."
Graham Brumpton
Course Manager
Ispwich Golf Club

" We are constantly trying to upgrade our playing facilities at Durham CCC and the choice to use DLF Johnsons J Premier Wicket seed has been a simple one. Proven results and a quality second to none along with a fast rate of establishment and consisent coverage, make it ideal for us, even in the cooler northern climate"
Vic Demain
Head Groundsman
Durham County Cricket Club
IOG Groundsman of the year 2107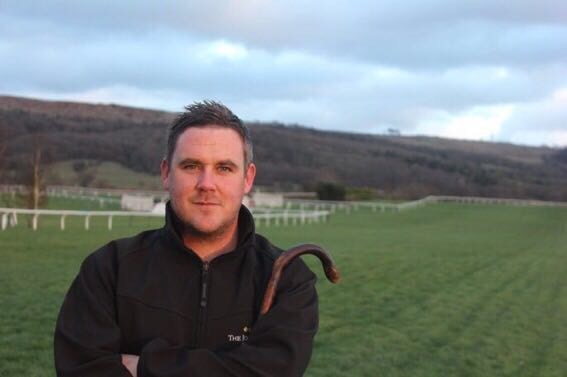 "I have been using the J 4Turf on our Landing and take-off areas as we require quick germination and great establishment and with the added benefit of 4Turf germinating in low temperatures I can divot and over seed all year round"
Ben Hastie
Head Groundsman
Cheltenham Racecourse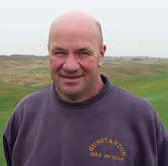 "About 10 years ago we decided to try and reintroduce the traditional fescues that you would expect to find, back into our green. We have had excellent results with Johnsons J Fescue and every year the composition of our sward improves.Our Greens, Tees and fairways are now regularly overseeded with J Fescue as we have been so impressed with the speed of establishment the Gromax brings"
Peter Read
Course Manager
Hunstanton Golf Club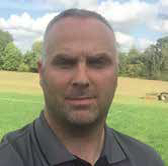 "I've been using Johnsons seed for the past 10 years on
two different course and always had great results.
I use JTee for divoting tees and we also disc seed
these areas twice a year to help build up a strong
seed bank at the start of a long season as well as
to help repair the tees before the winter.
At both courses we generally use the tees all year round so the turf gets a really good test. Having the ability to disc seed areas has also given us the opportunity to introduce new seed into weak areas of the course such as approaches and walk off areas. In both these areas the JTee seed has established quickly and gone on to provide use with a high wearing grass sward that looks great.
We also use J All Bent seed for overseeing our greens and have also found this to establish quickly and fill in areas that are weak or damaged.
The latest seed coatings from DLF help to give us a bit more from the seed depending on what environment you are planting into."
Steve Lloyd
Course Manager
The Worcestershire GC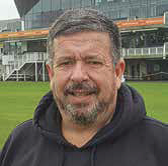 "Since using J-Nitro Premier Wicket we were very impressed
with germination and establishment of the premier wicket
mix. These top rated cultivars have helped us develop
first class and international wickets."
Sean Williams
Head Groundsman
Gloucestershire County Cricket Club
"The ProNitro® coated J Premier Wicket gave a more dense,
stronger growth than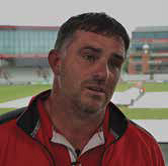 the control with good root development.
The sward had better colour and definitely established much
faster across the wicket, including the difficult bowling and
batting foot holes".
The ProNitro® is a cost effective way of
maximising a dense grass cover over a shorter period of time
and saves the time and cost of applying fertiliser.
The ProNitro® seed also kept better colour for several weeks
longer than the control

Since we trialled it last year, we have been using it ever since."
Matt Merchant
Head Groundsman
Emirates Old Trafford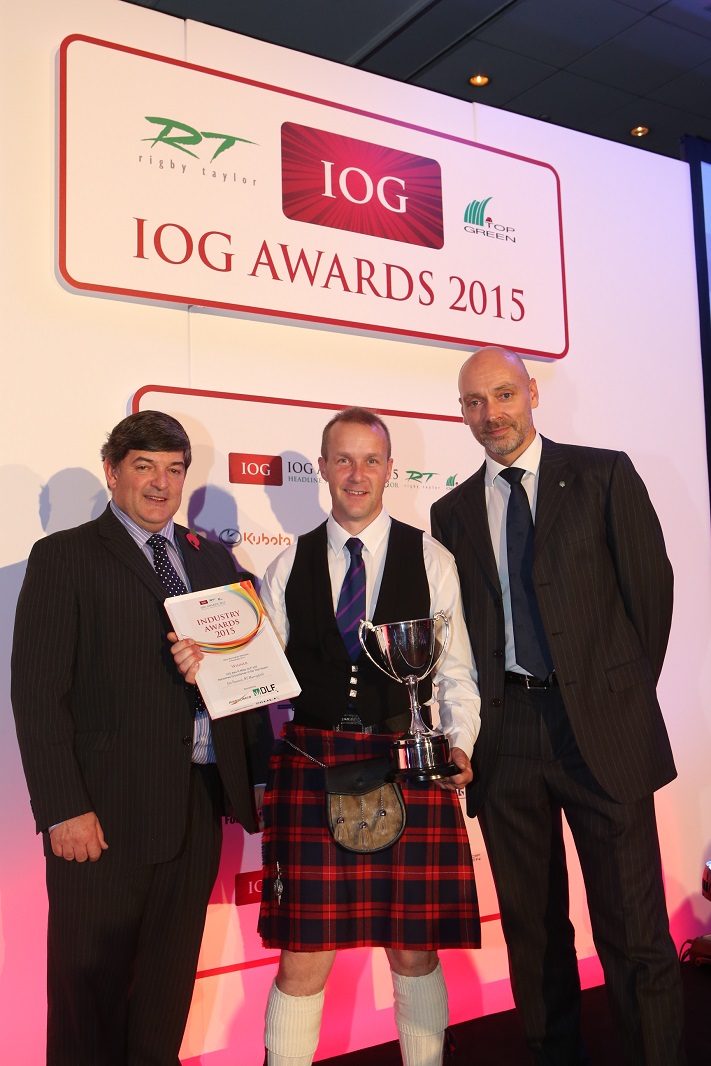 "Not only is BT Murrayfield the home of the Scottish Rugby Union, it plays host to Guinness PRO12, European Champions and Challenge Cup matches. Rugby aside, we have also held seventy-three events in the past year! So I need a grass seed mixture that can really take the pressure. Johnsons J Premier Pitch establishes quickly, looks great and I know I can rely on the blend of top rated cultivars to deliver the dense, wear tolerant surface that I'm looking for in what can be quite a harsh environment".
Jim Dawson - Head Groundsman, BT Murrayfield
IOG Groundsman of the Year 2015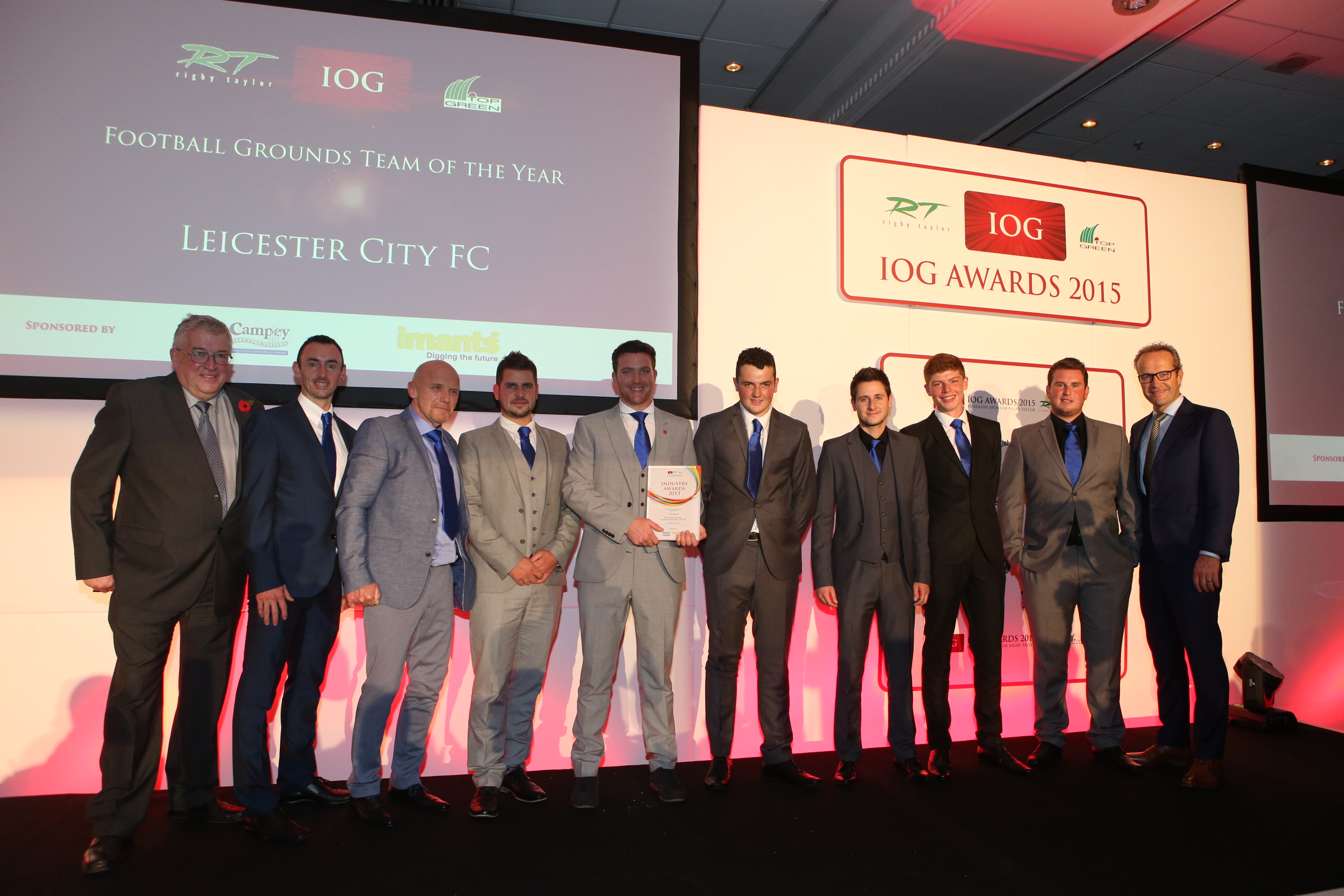 "With the challenge of hosting Rugby World Cup games and the hectic football schedule playing in the Premiership it is so important to use seed you can trust to deliver results, which is why I select Johnsons J Premier Pitch. It gives me great faith that the products are used at leading venues worldwide and that the Company has a fantastic reputation".
John Ledwidge - Head Groundsman, Leicester City FC
IOG Football Grounds Team of the Year 2015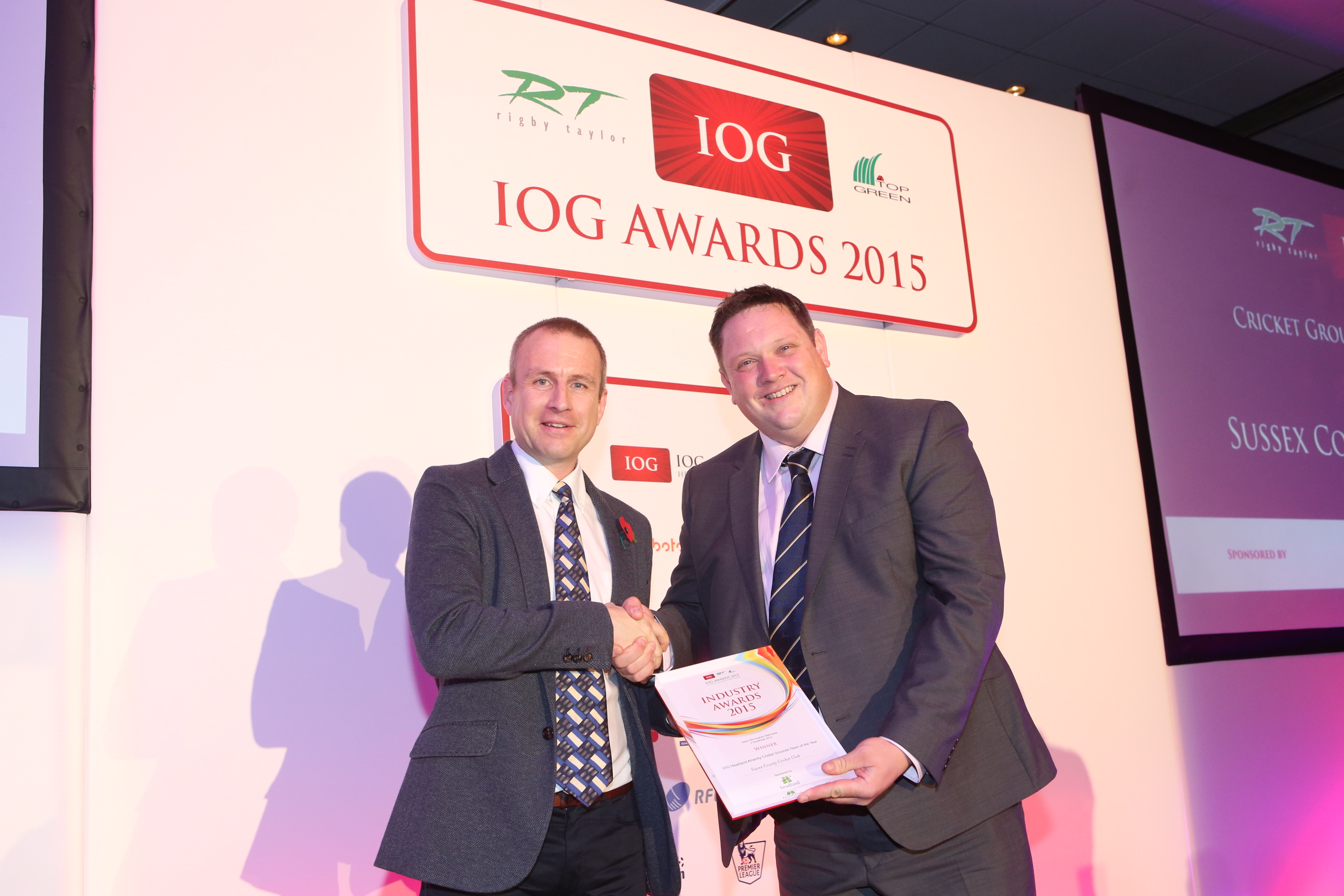 "We choose Johnsons seed because the cultivars rate superbly for fineness of leaf, shoot density and tolerance to close mowing. Our small square means we need to be able to turn pitches around very quickly and we are using Ji Premier Wicket with the nutrient seed coating. Establishment is rapid, enabling us to re-use pitches again and the results have been very impressive. We have already trialled the new ProNitro® coating and get the same benefits as before but with even faster germination.
For the Outfields and Nets we also use J Premier wicket and achieve surfaces that have been rated consistently superb all season long by both players and umpires alike. Overall last year, the sward showed very little wear and the recovery has been excellent, allowing me the confidence to maintain good, fast surfaces that are less susceptible to breaks in play following rain".
Andy Mackay - Head Groundsman, Sussex CCC
IOG Cricket Grounds Team of the Year 2015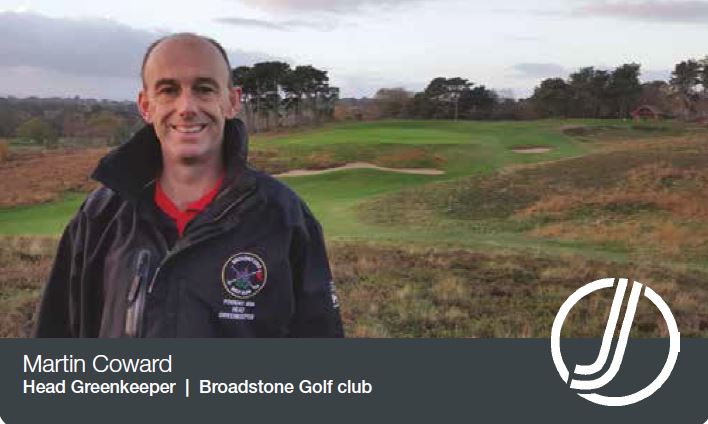 I've used Johnson's J Fescue on the fairways before and chose J All Bent on this occasion because of the top STRI ratings for the 2 bent grass cultivars, Arrowtown and Manor. It was so important that this being the first year, we achieved great results and needed a seed that could deliver that." "The first pass on the greens began on the 25th September and by the 8th October they had already achieved good germination." "Everyone was amazed how quickly it came up, the lines were clearly visible.
Martin Coward - Head Greenkeeper, Broadstone Golf Club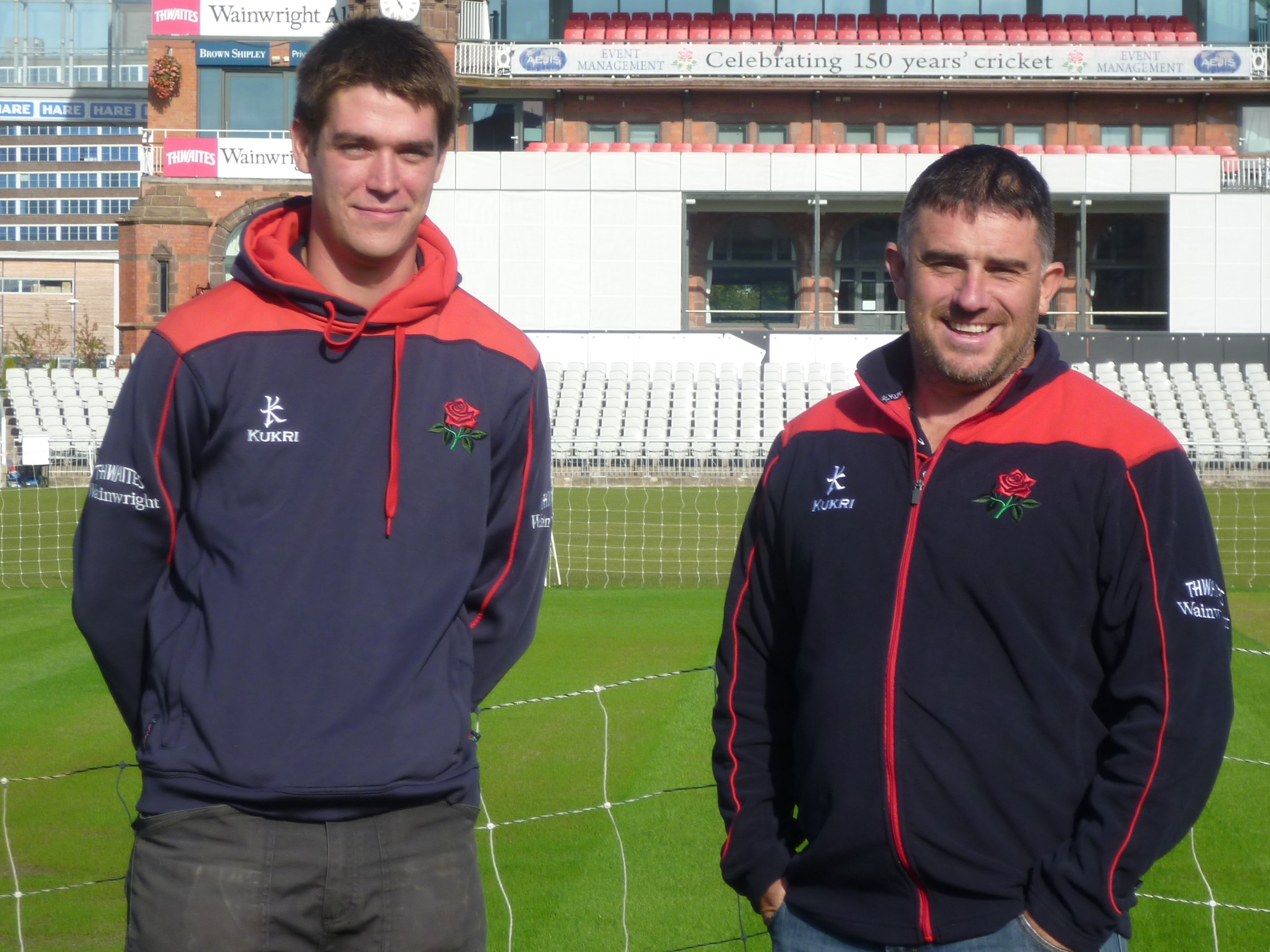 "The ProNitro® gave a more dense, stronger growth than the control with good root development. The sward had better colour and definitely established much faster across the wicket, including the difficult bowling and batting foot holes". "The ProNitro® is a cost effective way of maximising a dense grass cover over a shorter period of time and saves the time and cost of applying fertiliser". "The ProNitro® seed also kept better colour for several weeks longer than the control".

Andy Welsby & Matthew Merchant Head Groundsman | Lancashire County Cricket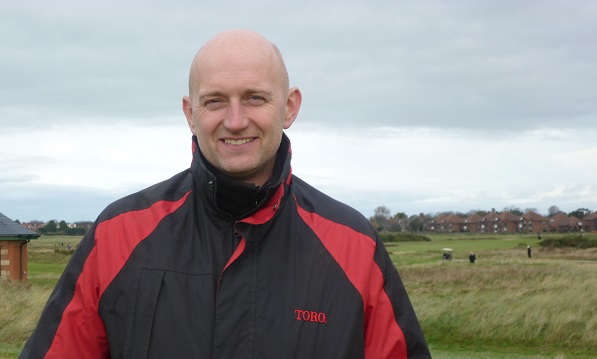 "I have chosen Johnsons Sports Seed for the overseeding of all the main areas of the course, in particular the J Fescue mixture. The varieties are top rated and perform exceptionally well in our links environment. With the added pressure of the upcoming Open Championship we rely on high quality seed to compliment our preparation work."
Craig Gilholm
Links Manager | Royal Liverpool Golf Club
The Open Championship 2014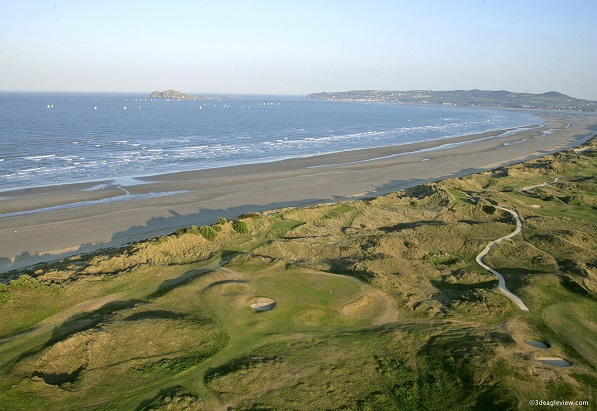 In the last five years I have seen a significant increase in fescue since exclusively using Johnsons seed via Goldcrop Ltd. We have gone from an 80% Poa annua dominated sward to an 80% fescue dominated sward. I have always found the seed to be of the highest quality and their technical back up second to none. I would recommend Johnsons seed to anyone and will certainly continue to use it in the future.
Fintan Brennan
Links Superintendent | The Links Portmarnock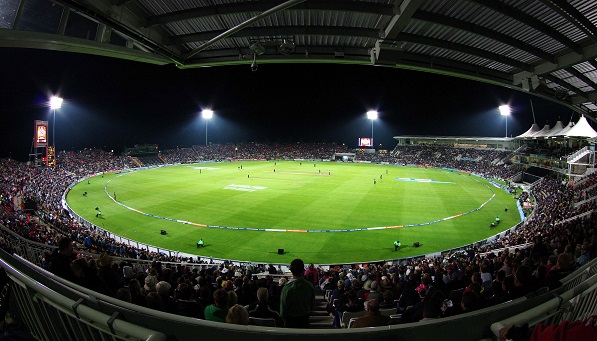 We have been using Johnsons J Premier Wicket at Hampshire for many years and have had consistent positive results including the pitch for the 2014 Test match against India which produced a thrilling game for England. The quality of the surface also resulted in it being marked top in the ECB 4 day category in 2014.
Nigel Gray
Head Groundsman | The Ageas Bowl - Hampshire County Cricket Club
We have used the Johnsons Sports Seed J Premier Pitch mixture at Old Trafford for the past six years. The top rated varieties in the blend provide quick, uniform and dense initial establishment and consistent performance throughout the season. The Premier Pitch mixture has provided exceptional wear tolerance and suits our requirements in such a demanding environment. The mixture has proved itself over several seasons in a range of difficult winter conditions and never let us down.
Tony Sinclair
Grounds Manager | Manchester United FC
2014 Groundsman Of The Year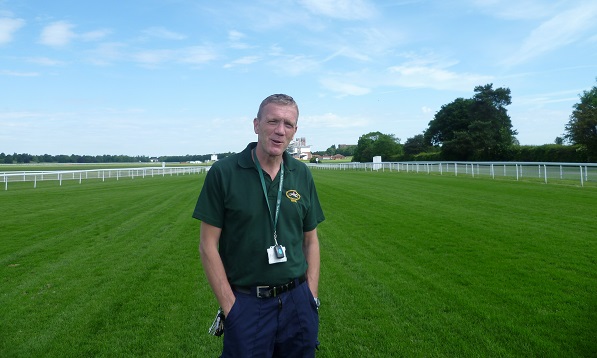 The new Tetraploid perennial ryegrass provided quick establishment and deeper rooting capacity. With horses going 40/50 mph the grass underneath is bound to get damaged, but the mixture has withstood the pounding.It's a testament to the grass seed itself which has lived up to my expectation.
Adrian Kay
Head Groundsman | York Racecourse
2014 IOG Professional Horse Racing
Grounds Team Of The Year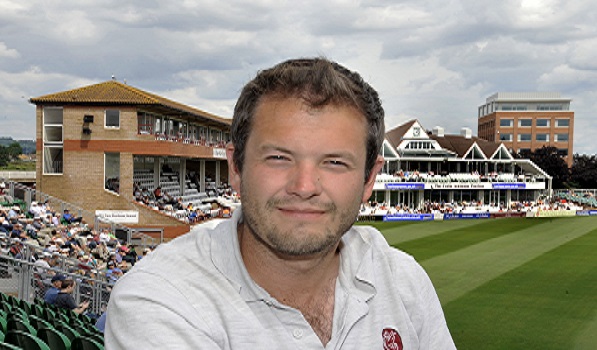 "We have been using Johnsons J Premier Wicket and Ji Premier Wicket on our square since I became full time head groundsman in 2010. It's delivered excellent results, rapid establishment, good health and wear tolerance over
he long cricket season."
Simon Lee
Head Groundsman | Somerset County Cricket Club

"The iSeed germinated at the same speed as the competitor but really kicked on around day 10," says Andy. "After two weeks, the renovated wickets were like chalk and cheese and I was amazed by the vitality of the grass plants."
Andy Mackay Head Groundsman | Sussex County Cricket Club
"The fact that the seed coating carries all the nutrients that the plant needs
to gain a great start appealed because of the clear financial benefits of not
having to apply a pre-seed fertiliser. The results have been impressive."
Martin Knight
Head Groundsman | Worcester Rugby Club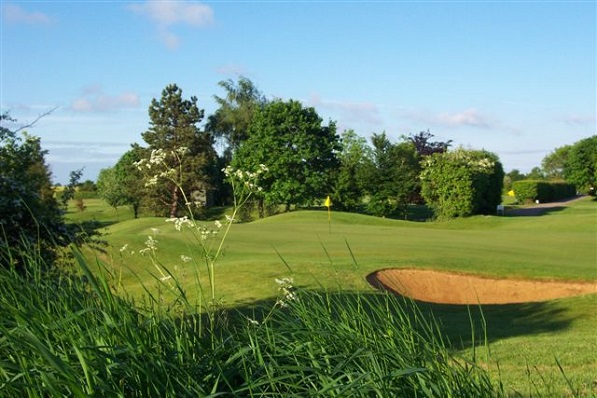 "In 35 years of turfgrass management I have never seen seed germinate as quickly or establish as comprehensively as Johnsons iSeed®!"
Paul Worster
BIGGA Chairman 2010 | Courses Manager Minchinhampton Golf Club