DLF focus on 'prevention rather than reaction' for winter overseeding, on Stand J100
Following a year of extreme weather conditions, a stop by the DLF stand, J100 at SALTEX, will be a must for Turf Managers preparing for autumn and winter overseeding operations. DLF Seeds market leading amenity and sport turf mixtures, from both the Johnson's Sport Seeds and Masterline portfolios, will ensure turf professionals achieve great results every time.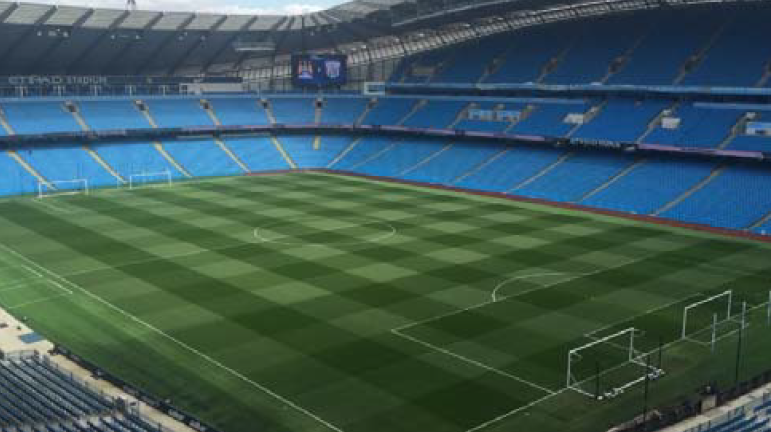 When it comes to winter overseeding, the aim should be preventative, rather than reactionary. Ideal for a pre-winter programme, Johnsons J 4Turf has been rated top in European turf trials for disease resistance. DLF's 4Turf tetraploid ryegrass cultivars are of particular interest to groundsman looking for mixtures that are hard wearing, germinate quickly and offer extreme winter hardiness. 4Turf tetraploids develop a stronger and deeper rooting system which also improves the efficiency in which nutrients, including Nitrogen, are utilised. Along with a number of other Johnsons Sports Seed mixtures, J 4Turf is available with DLF's ProNitro® nitrogen seed coating, for significantly stronger and faster establishment.
If winter conditions are particularly extreme and cause loss of the turf surface, it is critical to re-seed quickly to prevent further damage. Johnsons J Rescue 100 is designed especially for winter overseeding. It incorporates next-generation turf type annual ryegrass Quickston, which delivers fast low-temperature establishment, down to 3 degrees. Quickston has a significantly finer leaf and darker colour than traditional annual ryegrass cultivars, having been bred to blend more effectively with traditional diploid ryegrasses.
DLF's Technical Product Managers will be on hand to discuss other products from the Johnsons Sports Seed and Masterline ranges, both of which utilise DLF cultivars and breeding technology. They are also once again proud to be sponsoring the IOG Groundsman of the Year award at the annual IOG industry award ceremony.