DLF help youngsters get to hear of environmental issues, turf management and golf on 'their best school trip ever'.
Kingsdown Golf Club in Wiltshire recently took the initiative to show children from a local primary school how environmental stewardship, sports turf management and the game of golf are positively linked. Tom Freeman, Deputy Course Manager, coordinated the event and was supported by DLF Seeds who donated wildflower seed for the children to sow around the course.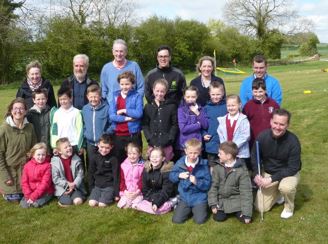 Plots were prepared on the club's academy course for groups of children to sow the wildflower seeds. During the activity they were told about ecology, pollinating species and the benefits wildflowers can bring to the course and its maintenance. During this, other groups were also treated to chipping and putting tutorials from the Assistant Pro Michael Reeves and the Club Captain Leigh McCarron.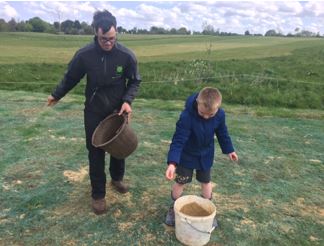 Following the event Tom said, "The day was a great success, the children were engaged and asked lots of questions about greenkeeping, golf and the planting of the wildflowers. Hopefully events such as this will inspire the next generations of sports turf managers, golfers and ecologists and signals the start of a mutually beneficial community relationship between the club and the community around us. We'd also like to say thanks to DLF and Ian Barnett for supplying us with the seed for the day. Many of the children said it was the best school trip they'd ever been on – and we can't ask for more than that!"