DLF launch J Sustain-Fairway for unrivalled sustainable fairway management
Market demand for a blend of resilient Fescue cultivars and high percentages of native Hard Fescue has seen the introduction of J Sustain-Fairway from DLF. J Sustain-Fairway is the latest in a strong line up of fairway mixtures from Johnsons Sports Seed which already includes J Fairway, J Rye Fairway and J Premier Fairway, offering a range of sustainable options to suit all needs and budgets.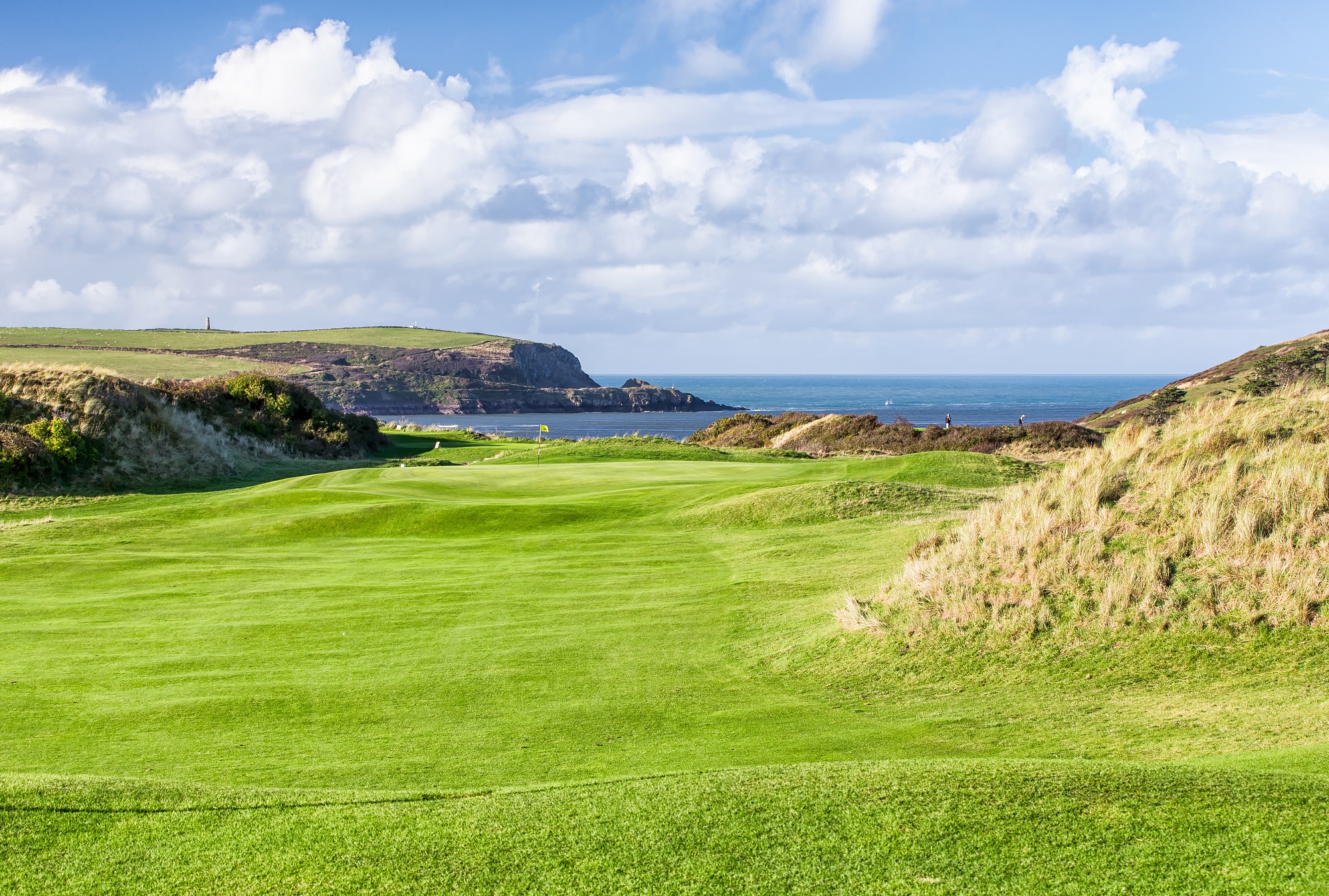 J Sustain-Fairway has been designed to suit golf clubs looking to significantly boost the population of more resilient Hard and Sheeps Fescues – known for their increased tolerance to a broad range of turf stresses. With a natural foundation of strength, this fairway mix allows for reduced nutrient, water and chemical inputs all while maintaining exceptional turf quality.
Ideal for links and heathland venues, J Sustain-Fairway contains 20% Dumas and 20% Crystal Hard Fescue, together with 15% Quatro Sheeps Fescue. Hard & Sheeps Fescue provide exceptional drought recovery, salt tolerance and natural support against some common turf pests & diseases – with anecdotal evidence highlighting the benefits of Hard Fescue in an integrated pest management (IPM) programme. Found naturally on shallow infertile soils, these varieties are perfect for sustainable turf management, requiring very little in the form of artificial inputs to maintain an outstanding playing surface.
Crystal and Quatro are two of four number one rated cultivars from the BSPB list included in this blend. Adding further sward strength and density the formulation is 20% Rossinante Strong Creeping Red Fescue and 15% Nigella Slender Creeping Red Fescue, both renowned for their unmatched salt, Dollar Spot and Red-Thread tolerance, as well as 10% Orionette Chewings Fescue which demonstrates excellent spring growth and contributes to a robust and hard-wearing turf even under heavy traffic.
Commenting on its introduction, Amenity Sales and Marketing Manager for DLF Derek Smith said, "The team at DLF have worked very closely with a number of turf managers and some of the industry's leading advisors to develop the optimal formulation for J Sustain-Fairway. This new mixture is perfect for course managers looking for a high performance, fine-turf fairway formulation equipped to withstand the environmental challenges of the future."