DLF Select programme takes the guesswork out of seed quality
Following two years of research and investment, DLF will launch the new 'DLF Select' quality programme and seed range for the 2019 season. In a world where it is becoming increasingly difficult to achieve high purity standards, DLF have developed a new programme within their production chain to safeguard quality and ensure they remain the preferred, reliable, supplier to the top turf managers worldwide.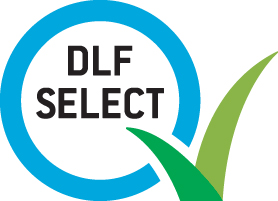 Read more on DLF Select HERE
Environmental factors and changes in pesticide regulations have brought increasing challenges to those trying to achieve clean surfaces. DLF field consultants, working closely together with specially selected growers, have identified the cleanest fields to grow and harvest only the purest crops to produce '00' and 'S' purity rated seed.
DLF Select '00' quality guarantees the highest purity based on a standard ISTA analysis. In a standard sample of the '00' quality grass seed, 0.0% of other seeds are found. For even further reassurance, a 10x sample search is performed for the 'S' grade. The superior 'S1' standard guarantees the result of 0.0% other seeds, while 'S2' indicates no coarse grasses, with only traces of non-harmful dicot species. Besides the mentioned Select purity grades, DLF also offer professional 'A1' & 'A2' grades for the amenity market, that offer a vast improvement on the baseline EU purity rules and standards.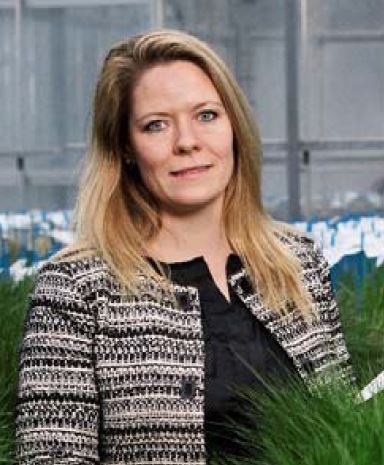 Head of Corporate Product Management Mette Jespersen has spearheaded the programme. "DLF Select has seen major work and investment through all levels of planning, growing, harvesting, cleaning and logistics to secure the delivery of the purest seed to our customers. We have introduced new procedures throughout the process including separate storage to avoid any potential contamination and specialised cleaning departments. The post-clean ISTA certified analysis then ensures that the seed is labelled with the correct quality grade. We have also provided additional training to our growers on best practice and cleaning operators in seed recognition, while hi-tech cameras have been installed over cleaning lines to identify contaminants and analyse seed samples."
She adds, "Being able to offer the Select purity standards in a selection of DLF varieties provides turf managers with the confidence that all steps have been taken to ensure the quality and purity of the seed lot."
A list of DLF varieties available within the Select programme, is available on request