Goodbye seeds, hello retirement' for DLF's John Hughes
One of the most well-known names in the seed industry, John Hughes, will be leaving at the end of February to embrace his well-earned retirement. After spending most of his working life at some of the country's leading seed providers to the golf and sports turf markets, John has made many friends and contacts who will be sure to miss his invaluable support, knowledge and advice.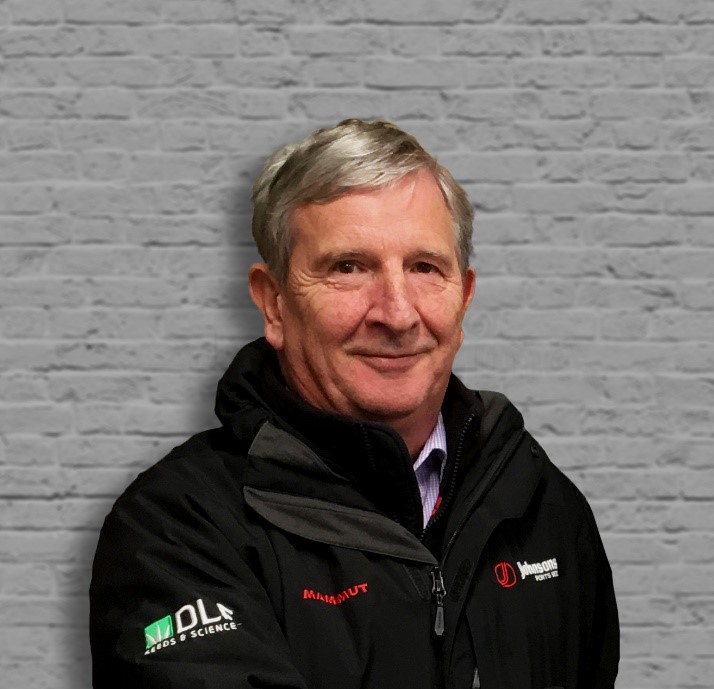 Having obtained a BSc Hons in Applied Biology from the University of Salford, John worked at the Welsh Plant Breeding Station (Aberystwyth) in the Chemistry department, and in Plant Pathology at the National Institute of Agricultural Botany (NIAB). He also spent some time teaching Biology. This love of knowledge-sharing set John up for a long and illustrious career in the professional amenity market where he enjoyed positions at Germinal Seeds and Cebeco Seeds before this was acquired by DLF in 2002. For the last 18 years, he has been a fundamental part of the sales team for DLF Seeds in his role as Regional Technical Manager for the North. His wealth of knowledge and experience saw John become a key contact for turf managers, helping to formulate seeding programmes for some of the areas biggest sporting venues.
Commenting on his retirement John said, "the last year has been challenging for the obvious reasons which has also meant that, sadly, I have not had the opportunity to say my farewells in the traditional way. I wish to thank all of my customers for their ongoing support and help over the years – many of whom I can say I now consider to be friends. When the situation allows, I look forward to using my retirement to spend more quality time with my friends and family, especially my grandchildren, and I may even find the time to get a few jobs done around the house and pick up my electric guitar which has been gathering dust for a few years!"
DLF Seeds wish John all the very best for a long and fulfilling retirement