Johnsons J Tee proves the solution to shade issues at Knutsford Golf Club
A trial of J Tee from the Johnsons Sports Seed range has now been rolled out course-wide at Knutsford Golf Club in Cheshire, after solving a number of issues on their heavily shaded tees. The combination of high footfall and a lack of sunlight caused by trees have previously posed a number of problems when it comes to the maintenance of the small tees, which Course Manager David Jones now claims to be a thing of the past thanks to the 'second to none' results from the J Tee mix.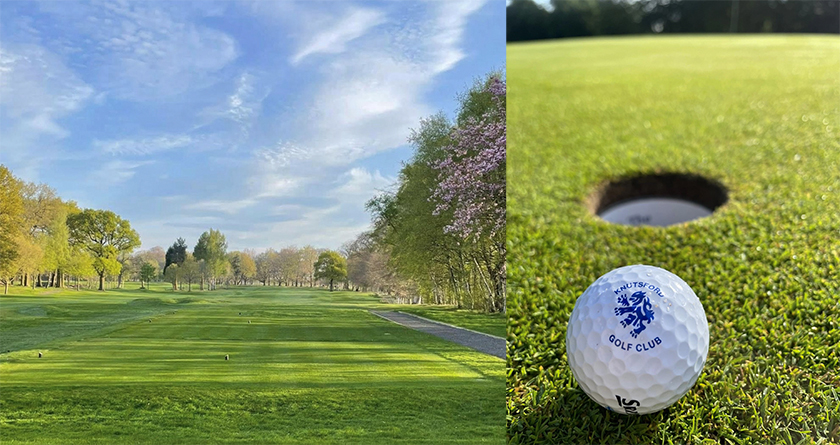 Knutsford Golf Club, once part of National Trust site Tatton Park, is somewhat unique with a 10-green layout. While this enables golfers to play a different 9 and 18 th hole, for David and his team of four, this means double the traffic on the tees which he admits used to let the overall course condition down. "We knew that removing trees to allow for better light and airflow was not going to be an option accepted by the members so we had to find another way" he explains. "I put an SOS call out to Stuart Yarwood, our Regional DLF Technical Manager, to see what we could do and the support and advice we've had has been brilliant."
Stuart recommended Johnsons J Tee – combining 4Turf ® tetraploid ryegrass along with traditional ryegrass and strong creeping red fescue. The additional inclusion of 5% Sabrena rough stalked meadow grass makes J Tee truly unique, creating a mixture that delivers exceptional disease resistance, rapid establishment and a hard- wearing sward even under heavy shade, making it ideal for golf tees and pathways. The fineness of leaf and shoot density of Sabrena is comparable to a high-quality bent cultivar, while its speed of establishment is akin to that of perennial ryegrass – enhanced further by DLF's Growmax seed coating which enhances overseeding results in difficult conditions. In shade trials, Sabena is amongst the hardest wearing varieties on the market.
"We began a programme with J Tee in the spring, which has really come to fruition over the summer. The biggest difference has been the wear tolerance, the team and I have seen a noticeable improvement in sward density which is withstanding and the wear and tear." David continues, "The 4 th tee is the most shaded and even here, we've achieved outstanding coverage."
The successes of J Tee come alongside three years of fantastic results with Johnsons J All Bent on the greens. "Our greens are over 100 years old and where other varieties have struggled with the drainage and poor soil profile, the strike we had from the J All Bent made this a no-brainer to continue." He adds, "We've also noticed that we require less water and chemical inputs to maintain the greens, even in the difficult weather conditions we've all had these last couple of years, while still retaining good plant health and little to no disease."
Find out more about Johnsons Sport Seeds' J Tee Mix: J Tee (johnsonssportsseed.co.uk)