Johnsons Sports Seed celebrate 200 Years at BTME
The Johnsons Sports Seed team were joined by members of the press and over 30 distributors and customers to toast their 200th anniversary at BTME 2020. At a special drinks reception that took place on their stand in Harrogate, they celebrated the company's rich and varied history since it was founded by 17-year old William Wade Johnson in 1820.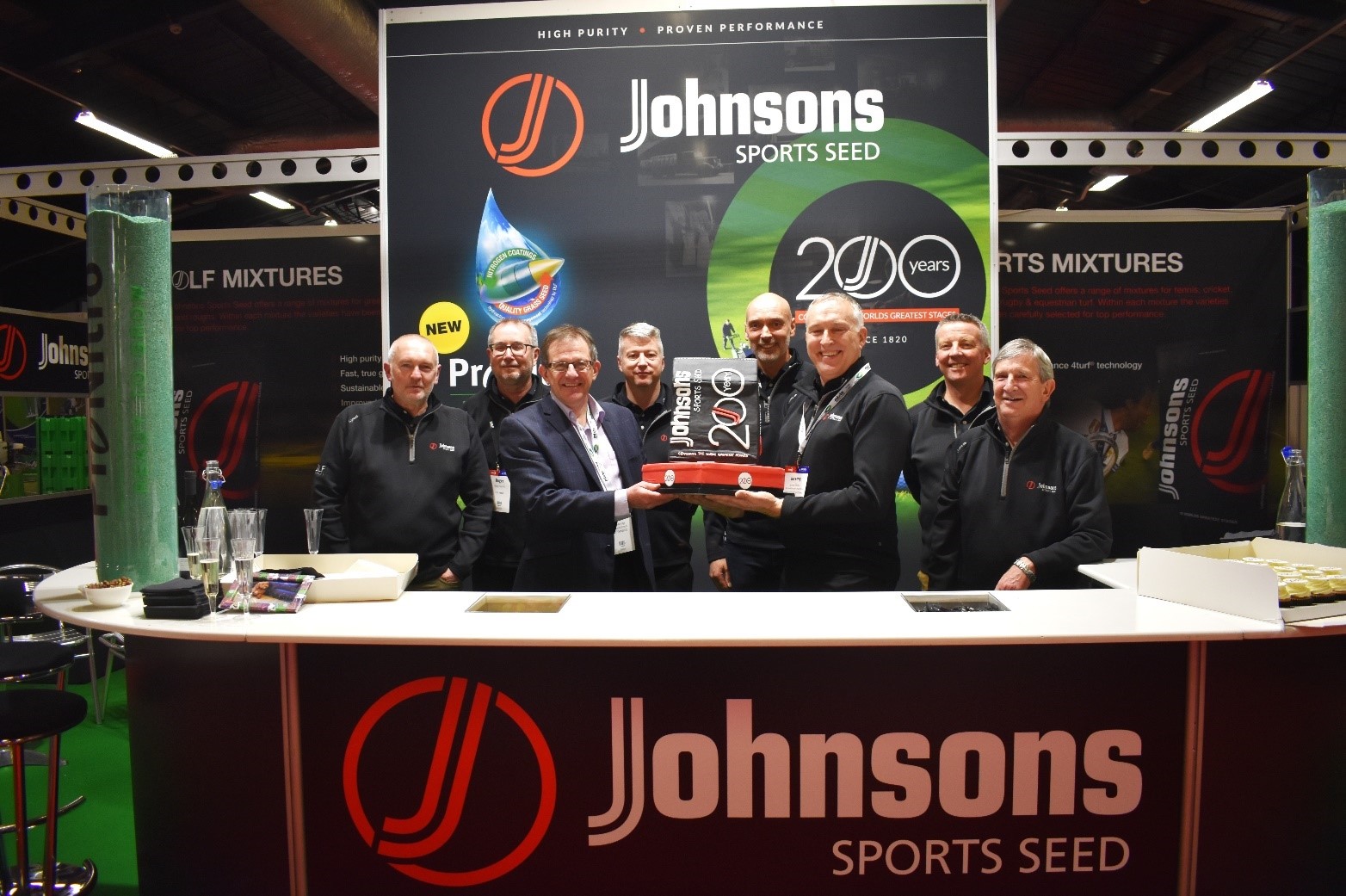 Reflecting on the event, Amenity Sales and Marketing Manager Derek Smith said, "BTME was a fantastic platform for staff and key contacts to raise a glass to mark such a huge industry milestone. Their drive to raise industry standards reflects the position that Johnsons has in today's market, and this is very much testament to the passion of those involved with the brand over the years. We at DLF, look forward to continuing that ethos for many years to come."
Take a look at the video where Derek Smith from Johnsons Sports Seed talks to Turf Matters about the heritage of the company.