New products at BTME 2016 for DLF/Johnsons Sports Seed – stand A20
'New, new, new' is DLF/Johnsons Sports Seed's motto at BTME 2016. Stand A20 will see a major launch of what is being considered as the next generation seed technology, a new cultivar and a number of new mixture formulations.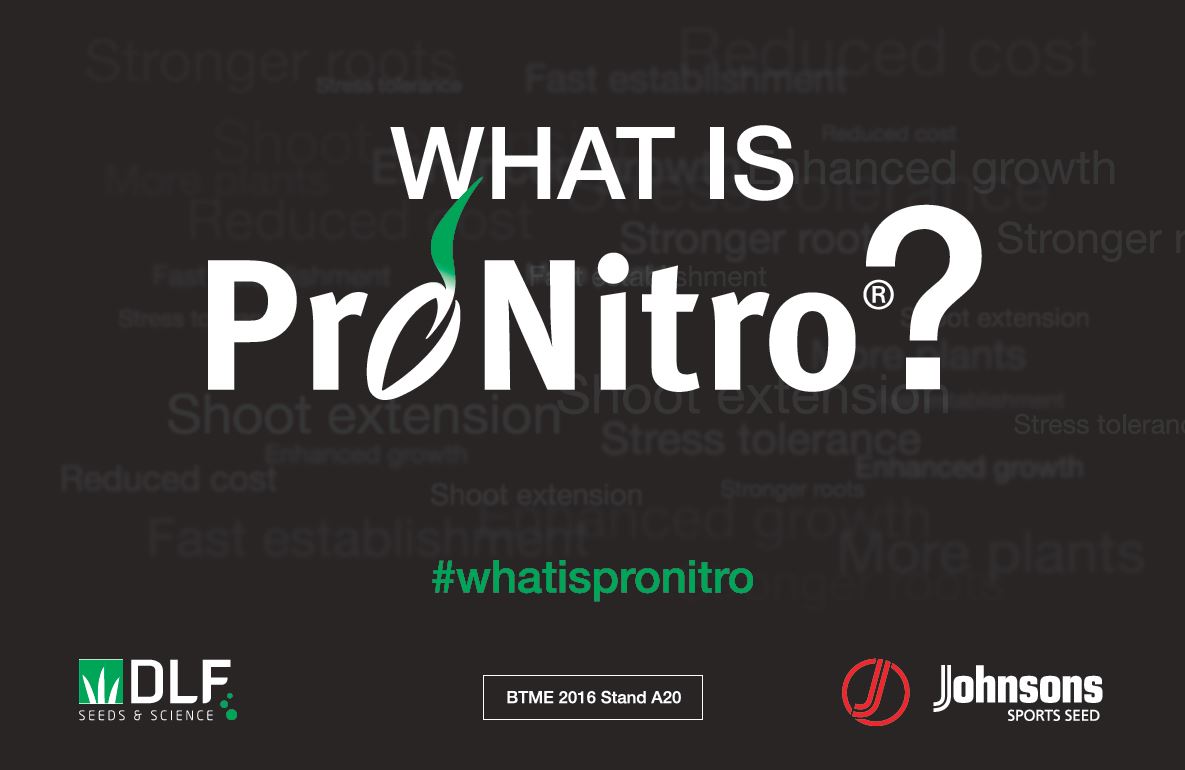 The big news is the introduction of ProNitro – the latest seed technology development from DLF in their aim of delivering better quality results for Greenkeepers and Groundsmen alike. ProNitro will see the launch of a number of JNitro mixtures. This will promise even faster germination and establishment, faster leaf and root growth and ultimately improved value.

Another announcement at BTME 2016 will be Nigella, slender creeping red fescue. This cultivar is ideal for use on tees and fairways, and has been rated as No.1 for tee and fairway renovation in the 2016 turfgrass seed booklet. It will be included exclusively in the Johnsons Sports Seed range for the first time in 2016.

DLF will also be announcing a number of new mixture formulations across the Masterline and Johnsons ranges, with the focus as ever on further improving turf quality. To find out more about ProNitro and the other new products available, visit the DLF/Johnsons stand. The team will be able to offer advice on mixture selection or be on-hand to answer any other technical questions.