Wildflower, Winter Mixtures and your chance to be a winner with DLF at SALTEX – stand J100
Sports, Lawn and Wildflower seed will all be under the spotlight as DLF Seeds return to SALTEX. The technical team will be on hand to provide mixture advice across the Johnsons Sports Seed and Masterline ranges, but also, visitors to stand J100 will have the chance to win innovative tools for effective on-the-spot overseeding, worth over £600!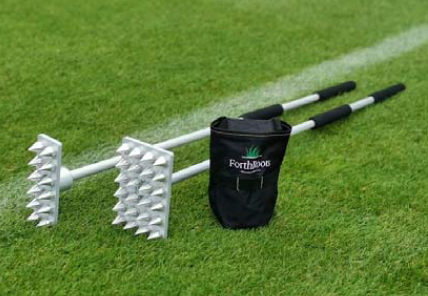 With sustainability and ecology still very much on the agenda for golf courses and those managing green spaces, the DLF Pro Flora wildflower range has been extended with the addition of 3 Colour Boost mixtures. Designed to deliver maximum colour, diversity and interest, the Colour Boost collection incorporates native wildflowers and garden flowering species to deliver a dazzling floral display throughout the year, whilst providing welcome food and shelter for a variety of wildlife.
With winter approaching, the importance of regular overseeding cannot be over-emphasised – essential for sward development, overseeding improves turf quality and can reduce maintenance costs over the long term. DLF's new turf type tetraploids are ideal for winter overseeding, bred for rapid germination and establishment even under low soil temperatures. These 4Turf tetraploids develop a stronger and deeper rooting system which also improves the efficiency in which nutrients, including Nitrogen, are utilised. Incorporated into Johnsons Sports Seed mixtures including J 4Turf and J Rescue Stadia, the qualities of 4Turf make it suitable for autumn/winter programmes for football, rugby, golf tees, polo and racecourses.
To help make the overseeding process more efficient and effective, DLF have teamed up with ForthRoots to give visitors to SALTEX the chance to win both the new RyeSeeder and MultiTool. For precision overseeding, the RyeSeeder features interchangeable tine options that are designed to fit perfectly into the scars left following matches or training, to create the perfect bed for placement of
recovery seeding. With double the tines, the ForthRoots MultiTool is ideal for larger areas - eliminating the need for tractor mounted-overseeding during the playing season.