Exeter Chiefs get by with a little help from their friends – and Johnsons Sports Seed!
A change in career is a daunting prospect, but it can often be made easier with training and support from new industry peers. For Max Sandford, a joiner by trade, he is swiftly learning 'all things turf' after taking over as Head Groundsman at Exeter Chiefs Rugby Club 18 months ago. One of those trusted contacts is Ian Barnett of DLF Seeds who has supported Max with the Johnsons J Premier Pitch, in use across the club's stadium and training facilities.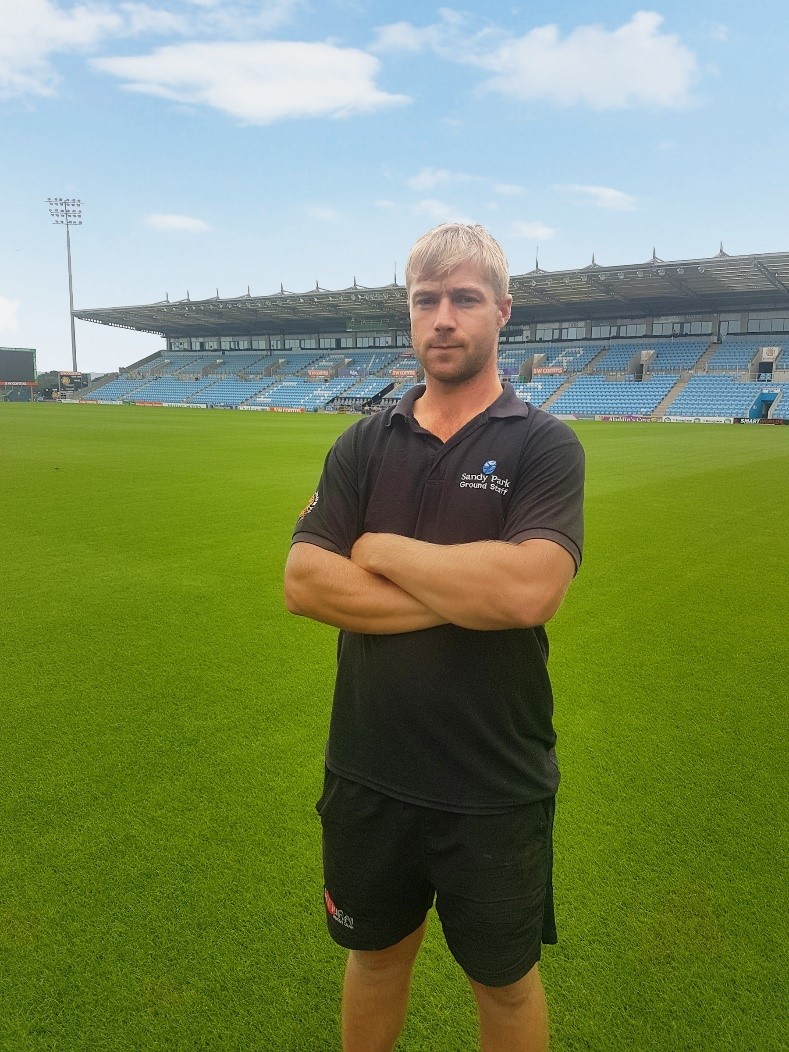 "The world of grass seed was very new to me" Max explains, when he accepted the top job in early 2018. "Ian, our regional DLF Technical Manager, together with my local distributor have spent a lot of time going back to basics, looking at cultivars and mixture qualities which has given me a much better understanding. The support has been invaluable and has certainly given me enough of an insight to see that the Johnsons mixtures are doing a fantastic job!"
A combination of J Premier Pitch and the ProNitro coated version, J Nitro Premier Pitch, have been used across the site for the last seven years. "We carry out a full renovation on both pitches each year after the final game and overseed roughly every six to eight weeks, depending on the time of year and pitch usage."
"I am very impressed with the germination, the density of coverage and the strong colour we achieve year on year. The wear tolerance is a major factor for rugby, especially in the scrummaging areas, but the J Premier Pitch holds firm which is testament to the strength of the rooting." On the back of Ian's advice, Max is looking forward to trying Johnsons J 4Turf mixture for the first time this winter, to deliver deeper rooting and rapid establishment even under low soil temperatures.
Max concludes, "I enjoy reading about what other groundsmen are using and when I see Johnson's mixtures used at leading facilities around the country, I feel confident that I'm sourcing the best products I can for the club. Ultimately, I've found if you ask the right people the right questions, you will get the right answers!"